Matthew began his career within the Wealth Protection industry as far back as 2003 where he started his career with Westpac/BT Financial Group.
In his time within BT he encompassed a number of different roles understanding the mechanics of how an insurer works and the relationship between product, administration, underwriting and claims.
After gaining experience in most areas and operations, Matthew sought to work directly with clients getting his diploma in Financial services - Financial planning. With a Strong Interest in helping to add value to his clients portfolio's by ensuring they have the best protection in place and helping them from establishment all the way through to claim stage. Specialising in Personal and business Insurances such as Term Life cover, TPD, critical Illness, Income Protection & Business Expenses Insurances.
Matthew worked for Experien Insurance Services from 2007 til late 2015. Beginning as a para-planner to the principal advisers before becoming an adviser himself in 2009, with a strong focus on looking after the protection needs of medical, dental and accounting professionals.
In late 2015 Matthew joined Specialist Wealth Group in St Leonard's who operated as the preferred partner to the Australian Medical Association (AMA) of NSW & ACT continuing to look after the insurance needs of clients.
In late 2020 Matthew joined Stanford Brown as a Private Wealth Adviser looking after the protection needs of their clients.
Having helped countless clients through the claims process, Matthew understands the value of having the right protection in place to keep one's family or business running at the worst time in a persons life. Insurance is about certainty, and Matthew uses his specialist knowledge of the industry to ensure the certainty is there for his clients at the time they need it most. At a time when policies, prices and life is changing so much, having an someone who specialises by your side is important.
Matt spends his spare time keeping fit and has a keen interest in learning different languages. However, spare time is a rarity after becoming a father to his beautiful daughter Klementine in 2020.
Specialities - Income Protection, Life Insurance, Total and permanent disability insurance. Trauma-Critical illness cover, business expenses cover and business succession cover.
April 2021
Matt has given me insurance and risk protection advice on a number of occasions. Matt is always able to explain complex product terms and themes in a clear and jargon free manner. Through Matt's knowledge and experience, I am confident the advice given was right for my particular needs. He is professionally prepared for our meetings and always fully engaged during our discussions. I have no hesitation recommending Matt to others.
March 2021
I've known Matt for many years, who has helped me set up my Life protection insurance. He has always been clear with structure, access to all available Insurers and product specifics which was explained in terms that was easy to understand. He's been available on a yearly basis to review my protection needs and always when I need him. No hesitation at all to recommend Matt as his experience in the Life and Financial Planning industry is extremely strong.
March 2021
I was introduced to Matt a number of years ago. We clicked right away and i felt comfortable in his knowledge and that he cared about me and my goals and helping me to achieve them. I have always been wary of dealing with a finance professional, however I have always felt he had my best interests at heart. He helped set me up with the right insurances i needed and has been in touch every year for regular reviews ensuring they continue to meet my changing circumstances and keeping me abreast of any significant changes i should be aware of. I have referred friends to him in the past who have been happy with the level of service.
Adviser status

Silver

Rating

Number of reviews

3

First year providing advice

2012

Years of experience

11

Highest qualification

Advanced Diploma of Financial Planning

Language spoken
Stanford Brown
Level 8, 15 Blue Street
North Sydney, NSW 2060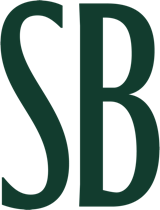 8:00am – 7:00pm

Monday – Friday
The Lunar Group Pty Limited
AFSL 470948