Simon has been in the Financial Services Industry for over 15 years and he has been advising clients for over 15 years. Having held various roles within the financial services industry, Simon found that his passion lies within the Financial Planning profession and in 2014, was announced as the Victorian State Winner of the Financial Planner AFP® of the Year. Having attained his Fellow Chartered Financial Practitioner (FChFP), Simon is now studying towards his Masters in Financial Planner. Simon is also an AFP® member of the Financial Planning Association of Australia and a Practitioner member of the Association of Financial Advisers. Simon derives much enjoyment from developing long-term, ongoing relationships with a diverse range of clients from young professionals to pre-retirees. He is very skilled and passionate about educating clients on how to make the most of their financial position (how to be money smart). Simon believes that by working closely with his clients, he can identify the goals that matter the most and help them achieve their chosen lifestyle. Simon has a keen interest in providing advice to young professionals and young families. Given he is also in that life stage, he has a greater understanding, awareness and relatability of the issues that affect these clients and the areas of advice that are most appropriate.
My fees
I offer a free initial consultation for potential new clients.
Get in touch
We are a fee-for-service business. The fee is often charged based on the complexity, scope of the advice provided, time and expertise taken to develop and prepare the recommendations.
June 2018
I am so happy to have met Simon at Wealth Market. He has provided exceptional communication, attention to detail and a seamless, stress free experience. Simon listened to my requests and was able to provide a comprehensive solution that covered everything I needed and was able to make the process quick and effortless.
June 2018
Simon is so approachable - I had no idea what I needed help with in regards to my financials however he made everything straightforward and easy. He really opened my eyes up to how unaware I have been in relation to my spending and is helping me to get back on track and save for a house deposit. Such a knowledgeable, personable & kind man.
June 2016
Simon really help my partner and I understand what we need to be doing in order to achieve our goals and objectives. He made sure we were both on the same page and really took the time to ensure we understood our current and future position and also how to protect it. My partner and I are still young (in our 20's) and we wanted to make sure we are on the right track and making smart financial decisions for the future. Simon has provided us with the steps required for us to achieve this and we are excited and now feel more confident knowing how to go about it.
June 2016
Simon has given me and my partner confidence and security by providing us with a strategy aligned with our goals. Simon took into consideration our whole 'big picture' thinking and dreams. He was then able to bring it together to show us how to achieve our goals and more importantly if we would be able to achieve them. Now that we know what we need to do, along with having someone like Simon there supporting us, we are confident that we are on the right path to growing wealth.
May 2016
Since going through the process with Simon, he has given us a lot more security and peace of mind knowing that we have protected our future and growing family. This was particularly important to us as we have two young boys under 3, I work part time and my husband is self employed. Simon really took the time to understand our current position and the future we want to build with our boys – this was important to this and the best thing is we know that Simon is only a phone call, meeting or email away.
Adviser status

Gold

Rating

Number of reviews

11

First year providing advice

2009

Years of experience

14

Highest qualification

Advanced Diploma of Financial Services (Financial Planning)

Language spoken
Findex Advice Services Pty Ltd
Level 42, 600 Bourke St
Melbourne, VIC 3000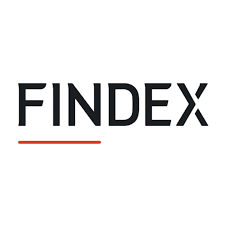 8:00am – 6:00pm

Monday – Friday
Findex Advice Services Pty Ltd
AFSL 243253