Vincent grew up in Northern Ireland before moving to Dublin to commence his degree in Commerce & Law at University College Dublin. After moving to Australia he joined Stanford Brown in 2007 to work in the private client investment team.
Vincent is a Senior Adviser and Private Wealth specialist focusing on providing financial advice to high net worth clients on wealth creation, retirement planning and self-managed superannuation funds. His primary focus is developing lasting relationships through helping clients understand and define their personal, professional and financial goals. He then applies his technical expertise and fundamental financial planning principles to assist clients in making these goals a reality.
In his role as Head of the Private Wealth Division, Vincent manages a team of highly qualified advisers each with their unique professional experience and areas of core expertise. This diversified skill set allows the Private Wealth team deliver advice which is knowledgeable, current and a source of genuine value add for their clients.
My fees
I offer a free initial consultation for potential new clients.
Get in touch
October 2019
It's reassuring to know that honesty, integrity and a genuine desire to offer sound financial advice still prevails in the financial industry. Vincent is a perfect example of these qualities. Aside from being very pleasant to deal with, he takes the time to explain things clearly and I always feel that he has my best interests in mind when suggesting strategies.
October 2019
Vincent has provided us with sound advice and guidance for a number of years, both prior to and post retirement. He has been, and continues to be key in establishing and managing our family Superannuation fund in retirement. He is instrumental in enabling us to achieve our financial aims and objectives, and to maintain our lifestyle. Our regular meetings are personal, well structured and informative. We are comfortable in having placed our confidence for our financial future in Vincent.
April 2019
In the unsavoury financial industry of the fairly recent past, I suspected that, with luck, the very best I could hope for was to find an advisor who was trustworthy, ethical, professionally competent to some extent and (hopefully)) easy to get along with. Vincent easily ticks all these boxes, and many more. Indeed, he is the full package from my point of view and I bless the day we were introduced. His integrity is without question. In addition he is thorough, highly competent, very knowledgable and analytical across all financial and superannuation areas, with the added ability to break down the complicated to my level of comprehension.
August 2018
Vincent is an extremely professional and knowledgeable adviser. He has been invaluable in investing and growing my mothers money. We both feel very lucky to have found and be in Vincent's capable hands.
August 2018
Vincent has been an excellent adviser not only for me but also the rest of my family. He is always on top of any of my requirements because he understands my financial and personal situation and always responds quickly to requests, and updates me what is happening in the marketplace. He is also a nice and very respectful guy to do business with
Adviser status

Platinum

Rating

Number of reviews

17

First year providing advice

2009

Years of experience

14

Highest qualification

Language spoken
Stanford Brown
Level 8, 15 Blue Street
North Sydney, NSW 2060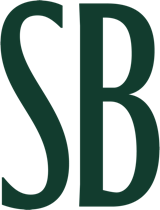 The Lunar Group Pty Limited
AFSL 470948