Kurt Grainger is an owner and Financial Planner at HKS Financial Planning. Kurt is a graduate from Griffith University where he completed his Bachelor of Commerce in Financial Planning and Investment. He has also completed his Certificate IV in Finance and Mortgage Broking and is an Accredited Aged Care Professional™. Kurt has worked at HKS since it commenced and has helped to build its strong reputation in the community and industry. Prior to HKS Financial Planning, Kurt worked as a Financial Planner at Suncorp, where he was responsible for the development & implementation of his client's strategic financial plans. Kurt is a member of the HKS Financial Planning investment review committee and a Financial Planner AFP® member of the Financial Planning Association of Australia.
My fees
I offer a free initial consultation for potential new clients.
Get in touch
June 2022
We were recommended to talk to Kurt back in early 2021 by a family member, mainly due to the fact that although I have some knowledge in the investment field, my wife, who is several years younger than me, does not, so in years to come, we wanted to be sure that our family investments, mainly super, would be well looked after, long after I have gone. Kurt also set up an investment plan outside of super both for my wife and 12 year old son, I would have no problem in recommending Kurt's services for anyone looking for initial and ongoing financial advice. - Regards, Michael (Mike) Mason.
December 2021
Kurt has provided us with advice on superannuation and retirement planning. Kurt provided us with a clear explanation of each of the options available to us so that we were able to make an informed decision. Through Kurt's knowledge and advice we feel confident that we are on track to be financially secure when we retire.
December 2021
My husband and I have appreciated Kurt's warm and caring approach as he has advised and guided us since the beginning of our retirement years. It certainly has taken the weight off our shoulders knowing our finances are being looked after in a competent and professional manner.
November 2021
Kurt has always been there for me by helping me invest an inheritance from my late mother's estate. His investment advice(over 12 years) has kept my inheritance growing, while also providing me with a monthly pension. Kurt is always available to me whenever I ring his office
October 2021
My wife and I have always found Kurt to be a very professional person who has and displays a thorough knowledge of all fields that we sought advice from. We shall continue to rely on Kurt moving into the future.
Adviser status

Platinum

Rating

Number of reviews

66

First year providing advice

2007

Years of experience

15

Highest qualification

Bachelor of Commerce (Financial Planning)

Language spoken
HKS Financial Planning Pty Ltd
Suite 2, 61 Holdsworth St
Coorparoo, QLD 4151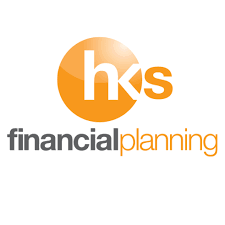 8:00am – 5:00pm

Monday – Friday
Hks Group Licensee Pty Ltd
AFSL 516082