I am a Financial Adviser, with over 18 years of experience in the financial services industry. I work with people over the age of 45 that feel dissatisfied with the level of wealth they have. Unlike my competitors, my advice doesn't revolve around products or tax savings. My advice goes beyond that. I utilise 'Life Planning' to maximise my clients results with the limited working life they have left.
I believe the key to financial freedom is understanding what your purpose is and what you need to live a full life. By utilising life planning I can explore and discover what you want together with you. Once we understand what motivates and drives you, you are more likely to stick to a long-term financial plan.
Your financial plan will always be met with the highest quality of advice. My passion for quality advice was recognised in 2016 when I was awarded the AMPFP National Value of Advice Award.
Along with providing quality advice, I am extremely passionate about providing pro-bono volunteer work. I have supported the Cancer council and their patients in need since 2010 by delivering pro-bono financial advice. The knowledge, experience and gratitude gained by working in this space is priceless.
To book an initial consultation with me contact the Smartfinancial office:
Ph: (02) 4295 331 or Email: Reception@smartfinancial.com.au
This Adviser Ratings page contains general information only and does not consider your objectives, financial situation or needs. Therefore, before relying on this information, you should consider your own personal circumstances and seek professional advice. Please visit our webpage at www.smartfinancial.com.au to find out more about our financial advice services.
January 2023
Amanda is an outstanding representative for Smart Financial. The advice and then management of our finances has been invaluable. We continue to be guided by her advice and look forward to a long relationship.
March 2022
We have had the pleasure of working with Amanda Pond from Smart Financial for many years. During this time, we have found Amanda to be professional, available and proactive. Her excellent advice allowed our family financial security which was extremely helpful and reassuring when difficult times hit.
January 2019
Amanda guided me through planning for retirement using effective tools to discover my needs. I appreciated her positive and encouraging manner. I wholeheartedly recommend her to you.
January 2019
Amanda and her Team guided and managed our transition from working life to retirement. Amanda is always reassuring and helpful, with a great knowledge matters of importance to us. If unsure of any detail Amanda went over and above, to find out and provide pertinent guidance, in a clear and concise manner. We are assured by regular (annual) reviews, feeling comfortable and confident with all aspects of Amanda's professional approach and guidance. Always just a call or email away, the service we have received is impeccable and much appreciated.
January 2019
Amanda has supported me for some years now and has advised me on how to budget responsibly even when I thought I knew everything about budgeting. Her knowledge and expertise regarding budgeting, Super, planning for the future , income protection, other insurances and planning for retirement has been enormously helpful. I will always be grateful for her counsel and support. Amanda is a supporter of the Cancer Council Probono service and offers support for people with cancer who are eligible for Financial Advise. Amanda provides confidential and professional advice/service. I have recommended Amanda to close friends.
Adviser status

Platinum

Rating

Number of reviews

20

First year providing advice

2008

Years of experience

15

Highest qualifications

Fellow Chartered Financial Practitioner (FChFP)

Graduate Diploma of Financial Planning

Language spoken
Smart Financial
162-172 Shellharbour Rd
Warilla, NSW 2528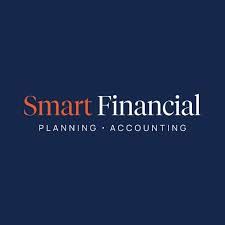 In person

Phone

Video call
Smart Financial Capital Pty Ltd
AFSL 533901