If your looking for a down to earth adviser that speaks plain english, then reach out to me. I have 25 years current experience in the Financial Services Industry and the last 14 in Financial Advice and Planning.
Our first appointment is free and we can then determine if we are going to be the right Advisers for you, if we are not we will then forward you to the right people for the job.
My fees
I offer a free initial consultation for potential new clients.
Get in touch
October 2016
Adam and the Team at BLS Financial have been fantastic in setting our Family up with a personalised insurance package that gives us peace of mind in the event of anything unforseen happening. We are covered for all scenarios, including ones we had not considered before speaking to Adam. In addition, our Superannuation is also well looked after, with any anomalies quickly picked up on and rectified. I highly recommend Adam to anyone seeking financial advice.
September 2016
Adam has tried very hard for us and we trust him 100 %
September 2016
We wouldn't be debt free and happy without Adams invaluable advice and help! We can't thank him enough!
September 2016
No Comment
September 2016
Adam has always been there for any questions and always in a positive manner has the answers, he will call from time to time just to see how I am and how my fund is travelling. I have referred 3 of my closest friends they have the same feelings about his advice and knowledge, also his care towards my well being.
Adviser status

Gold

Rating

Number of reviews

13

First year providing advice

2008

Years of experience

15

Highest qualification

Diploma of Financial Services (Financial Planning)

Language spoken
Bls Financial Pty Ltd
141 View Street
Bendigo, VIC 3550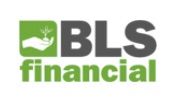 9:00am – 5:00pm

Monday – Friday
Alliance Wealth Pty Ltd
AFSL 449221