As the Director and Principal Advisor of the Prosperon Private Wealth, at Centrepoint Alliance Ltd. I'm dedicated to understanding your life you aspire to lead, financial dreams you wish to fulfil and turning those dreams into reality.
I am committed to helping you navigate the complex world of finance and investments with clarity, tailored to your terms. With a deep passion for private wealth management and a proven track record of delivering outstanding results for our clients, I deliver financial solutions to high-net-worth individuals and entities.
Commencing my journey as a Financial Adviser in 2005, I have accumulated more than 18 years of experience working with both major institutions and boutique wealth management firms. This extensive experience has enabled me to specialise in financial and investment management, allowing me to craft diverse, solution-oriented strategies for a wide range of high-net-worth individuals.
I currently lead Prosperon Private Wealth, part of Centrepoint Alliance Ltd a community of 500+ licensed advisers and practices. Propseron Private Wealth is a team of wealth management specialists dedicated to providing personalised financial strategies. Previously, I served as a Partner and Executive Advisor at the Westpac Group and Viridian Private Wealth delivering bespoke financial solutions to our clients.
We understand that wealth means more than numbers, it's about the life you aspire to lead and dreams you wish to fulfil. Our commitment lies in nurturing genuine caring relationships and delivering tangible results. Whether it's growing your investments, securing your financial future, or mitigating risks, we employ expert strategies to grow, manage and preserve your wealth. Our passion lies in making a difference and simplifying complexity into practical solutions.
I hold a Bachelor's degree in Business, majoring in International Business and an Advanced Diploma in Financial Planning. I am a Registered Tax (Financial) Advisor with TASA registration no. 26138264 and a Member of the Financial Planning Association of Australia (FPA).
September 2023
Daniel is a thorough professional in all my dealings with him. He is patient and makes effort to communicate clearly. He is knowledgeable in his areas of expertise and can articulate complex scenarios in simple and understandable terms.
September 2023
Daniel was recommended by a friend several years ago. After meeting Daniel, I felt comfortable with his suggestions for our particular situation and we normally have an annual meeting with several emails & phone calls between these meetings. I'm very happy with the service he has provided over the years.
September 2023
Daniel has always found time to help me when needed. I feel he always has my best interest at heart.
September 2023
We have worked with Daniel for the last 10 years to manage our Superannuation. Daniel is competent and personable. He has also been readily available to meet/talk between formal review meetings which has been very helpful.
September 2023
Daniel has been great help for my wife and myself in regard to the management of our Superannuation fund investment.

He would consider our requirements and position in regard to risk preferences for our investment.

I would highly recommend Daniel's advice not just for his knowledge, but for his listening and gentle nature and approach.
Adviser status

Platinum

Rating

Number of reviews

36

First year providing advice

2005

Years of experience

18

Highest qualification

Bachelor of Business (International Business)

Language spoken
Prosperon Private Wealth
Level 8, 309-315 George St
Sydney, NSW 2000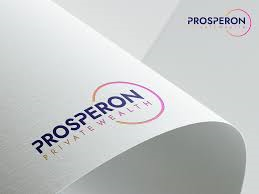 8:00am – 6:00pm

Monday – Friday
In person

Phone

Video call
Alliance Wealth Pty Ltd
AFSL 449221