Hamish works directly with clients and their other professional advisers to develop collaborative strategies that seek to safeguard their wealth, minimise their tax burdens and maximise capital in clients' superannuation and Family Trusts.
He is adept at helping clients create a sound foundation strategy and working with them to manage the asset base within the agreed parameters of risk, return and drawdowns to fund their lifestyle and ambitions.
Hamish initially worked as a junior Equity adviser for Australian Equities where he saw first-hand the volatility to markets caused by events such as September 11 and the Dotcom bust. Hamish was later lured to London to take on a similar role where he gained experience trading on the UK and US exchanges. In late 2005 Hamish returned to Australia to work with Stanford Brown.
Hamish is a member of the Investment Board that oversees the investment decisions, processes and research at Stanford Brown and in 2007 was appointed a Principal of the firm.
My fees
I offer a free initial consultation for potential new clients.
Get in touch
August 2019
Hamish has managed funds of our self managed superannuation fund for several years. His knowledge an understanding of what is an increasingly complex area is comprehensive and he proactively looks after our affairs on a regular basis including checking that we are in compliance. His knowledge of markets and investment products is first rate and I always look forward to his input.
May 2019
Highly competent, ethical and thorough in all aspects , absolutely no doubts about his abilities
March 2019
Hamish is clearly very knowledgeable across a broad spectrum of financial management needs. I feel very confident that the advice and expertise offered by Hamish is right for me and my unique needs. Hamish is extremely responsive and demonstrates commitment to my financial well being in all of our conversations and meetings. I feel very confident that Hamish has the expertise and the skills required to help me manage my financial health and would recommend him highly.
March 2019
Hamish has simply been wonderful. His ability to explain often complex topics has been extraordinary. Both my wife and I see things in a totally different way, but yet Hamish has the unique ability to explain the same thing, but yet in two different ways. This way we always feel confident with the discussion and we leave our meeting with a new found knowledge. We are then able to continue on with discussions regarding our portfolios with a greater understanding. The obvious advantage to us as a couple is that we are both comfortable with the advice and professionalism shown. This makes for a mutually beneficial outcome for all.
March 2019
Hamish has always been extremely professional in all dealings we have had. He has combined this with a genuine concern for our financial and personal needs. He is always thorough in ensuring that we understand the strategies and products we undertake and invest in and we feel that we are able to make very informed decisions. Our confidence in Hamish's ability to satisfy our needs and concerns has been rock solid from the very first and continues to grow.
Adviser status

Gold

Rating

Number of reviews

14

First year providing advice

1999

Years of experience

24

Highest qualifications

Graduate Diploma of Financial Planning

Certified Financial Planner (CFP)

Language spoken
Stanford Brown
Level 8, 15 Blue Street
North Sydney, NSW 2060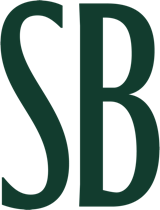 7:00am – 6:00pm

Monday – Friday
The Lunar Group Pty Limited
AFSL 470948