I am Experien Insurance Service's Principle Adviser for Victoria.
After gaining 12 years' experience in the South African medical/pharmaceutical industry, I joined the insurance industry in 2006.
My client base includes professionals from across the spectrum, while my experience in both healthcare and insurance helps me understand the specific needs of medical professionals and their associated risk exposures, enabling me to develop appropriate strategies that are tailored to the individual's needs.
Providing my clients with exceptional service is my passion and combined with my in-depth knowledge of the market and understanding of client's needs, I am able to develop the right solutions for each and every client.
I am able to offer professional advice on:
Personal Life Insurance (Life, Total & Permanent Disablement, Trauma and Income Protection)
Business Life Insurance (Business Expenses and Partnership insurance)
My fees
I offer a free initial consultation for potential new clients.
Get in touch
July 2021
Lloyd gave me advice on insurance and always explained things clearly, providing his full attention to get everything sorted for me in a timely fashion. I would definitely recommend him.
April 2021
Lloyd was very efficient and knowledgeable when it came to recommending insurance for us. He accommodated things to our time including scheduling out of hours appointment which was very nice of him to do so. He was readily available and always answered our questions. Would definitely go with Lloyd again if there was anything else I needed.
April 2021
Lloyd put my insurance policies in place with great attention to my needs and individual situation. My recent claim process was efficiently and swiftly handled by Lloyd, he kept me update with the status of the process and took care of the detail for a positive result.
March 2021
Lloyd gave me advice on life/TPD/trauma insurance. I found him very knowledgeable and I feel confident in the policy we set up. He is also attentive and fast to respond.
March 2021
I put off getting income protection for the first few years of my medical career, confused by the range of options available. Eventually I realised it was a necessity and was fortunate to be recommended Lloyd Levin by a colleague, as he smoothed the path to ensure I had the right insurance for my needs. Within 18 months I was seeking his expertise again after an injury greatly restricted my sitting capacity and ability to work as a GP. Again I was initially put off by the lengthy forms and substantiation required but Lloyd patiently took me me through the forms and dealt with the insurer directly. Thanks to his assistance the claim was successful and I have been able to put time into my rehabilitation and return to work gradually without financial stress. He has continued to support my active claim and ensured I receive maximal benefits. All doctors need income protection early in their career and we all need an advocate like Lloyd to take care of the details.
Adviser status

Bronze

Rating

Number of reviews

18

First year providing advice

2005

Years of experience

18

Highest qualification

Diploma of Financial Services (Financial Planning)

Language spoken
Experien Insurance Services Pty Ltd
Level 2, 600 Church St
Cremorne, VIC 3121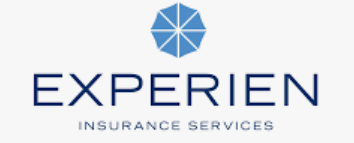 8:00am – 6:00pm

Monday – Friday
Affinia Financial Advisers Ltd
AFSL 237857