I really love working with individuals and small businesses who are aspirational and wish to create, grow and protect their wealth. Those who value a personalised, tailored approach to their financial planning and who wish to create their dream life.
As a financial adviser with over 20 years of industry experience, I'm very keen to establish and nurture long term relationships with my clients. I can make this happen by providing a comprehensive range of advice solutions including:
Wealth creation
Property strategies
Superannuation (including SMSF)
Home loans/Investment Mortgages
Retirement planning
Investment strategies
Income protection
Personal insurances
Debt reduction
Cashflow management
As an active property investor myself, helping people with property investment strategies is a particular niche I like working in (where relevant). I've found this is one area where my services differ from many advisers.
Being a woman is another area where I differ from most of my colleagues.   :)
Please feel free to call me on 02 8203 4160 or email Jane.Ridder@infocus.com.au
October 2018
Jane has given me invaluable support and advice throughout my association with her, from growing my retirement nest egg, to navigating some very tricky decisions during a particularly difficult time. As a now-single woman, I have every confidence that Jane will continue to provide the best financial advice for me and my family - I can sleep well at night! Her knowledge, integrity and genuine interest in helping others are of great value. I cannot recommend her highly enough.
July 2018
We were referred to Jane by a close friend and are so happy. She is very professional and clearly knows her way around these often murky waters. Not only this, Jane is also well able to present various products and services in a way easily understood by those of us with no letters behind our name. Jane and her team have given my family confidence that we may in the near future have a comfortable retirement earlier than I previously envisaged.
July 2018
Jane has taken the stress out of managing my financial situation. She has also encouraged me to be more proactive in preparing for the future. I really value her knowledge and expertise.
May 2018
We have total confidence in Jane's ability to handle our issues when they occur in a professional manner. Her friendly calming manner in all our meetings have reassured us continually.
February 2018
Jane is very competent and dedicated to finding the best investments for me.
Adviser status

Silver

Rating

Number of reviews

8

First year providing advice

2005

Years of experience

18

Highest qualification

Language spoken
Infocus Securities Australia Pty Ltd
Unit R1, 11 Chandos St
St Leonards, NSW 2065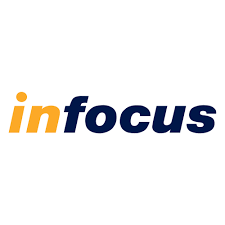 9:00am – 5:00pm

Monday – Friday
Infocus Securities Australia Pty Ltd
AFSL 236523