Kathy is an Executive Adviser at Viridian, as one of our most senior advisers having practiced for over 24 years including 10 years running her own business prior to joining Viridian. She leads our Private Office team in Melbourne and has broad ranging experience as a strategic adviser. She is a Certified Financial Planner (CFP) and a Graduate of the Australian Institute of Company Directors (GIACD). Kathy also has a Masters of Entrepreneurship and Innovation 9MEI) from Swinburne University.
Kathy is a mother of 2 children in their 20's including her disabled son Brady and she provides specialist advice to families around the country who have someone with disability or special needs. She is also a Director on the Viridian Foundation and Kindred Spirits Foundation and is active in her Community and with Philanthropy generally.
Kathy's key specialist skills aside from disability, are with complex structures and HNW families, Philanthropy and advice to women; ensuring they are best positioned to take control of their finances and therefore achieve their life aspirations. She is passionate about making a difference in peoples lives through quality advice.
In 2022 Kathy was a Finalist in the Female Excellence in Advice Award nationally. Prior awards include 2014 and 2016 winning the FPA Community Service Award and Women in Financial Services Pro Bono Award in 2016.
September 2023
Kathy is knowable and experienced in her field. We feel confident that she will give us good advice.
September 2023
Kathy's personal, friendly manner and the breadth of her professional understanding of our needs - and competence and guidance towards a favourable outcome, is much appreciated.
September 2023
Kathy's engagement style puts you immediately at ease. Her many years of experience and extensive knowledge comes through in all our meetings which we leave with valuable insights and strategies in the management of our financial affairs. I particularly like her passion and commitment to empowering women by promoting financial literacy and fostering confidence in their financial decision-making abilities.
September 2023
Kathy has always been approachable and available when required. She has provided professional, knowledgeable and responsible advice. I thoroughly enjoy my meetings with her and make changes according to her recommendations.
September 2023
Kathy has been our adviser for over 10 years. It important to us that we can trust Kathy and have confidence in her advice. Kathy has always been available when needed to respond to queries or explain things that we don't fully understand. To know the person rather than just the company provides a lot of reassurance.
Adviser status

Gold

Rating

Number of reviews

14

First year providing advice

2001

Years of experience

22

Highest qualification

Master of Entrepreneurship and Innovation

Language spoken
Viridian Financial Group Limited
Level 17, 120 Collins St
Melbourne, VIC 3000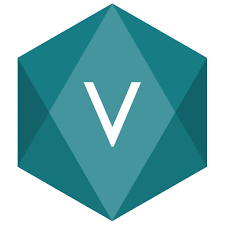 Viridian Advisory Pty Ltd
AFSL 476223