WCN Financial Services is owned by Karyn Nimmo who is focused on serving the best interests of individual and small business clients. Karyn is passionate about helping her clients articulate and achieve their personal and financial goals through providing intelligent and ethical advice and services.
My fees
I offer a free initial consultation for potential new clients.
Get in touch
We do our best to make financial advice as affordable as possible for everyone. If you feel you are unable to pay an advice fee, please chat to us and discuss your options.
February 2017
Karyn has been very helpful in assisting me manage my Super fund. She has managed to help me sort out my Super to suit what i need right now and in the future. I can happily say that i feel secure with the choices she has helped me pick for myself.
February 2017
Karyn has been a great help in assisting me with managing my Super now that we have decided to live abroad in the medium term. I am confident that my interests will be well taken care of given the interaction I have had with Karyn to date.
November 2016
Karyn always LISTENS carefully to your needs and ensures she gives you all the options then gives sound advice. Nothing seems too much trouble. She makes me feel safe and secure with my choices. Sonja 6061
November 2016
Karryn has been a great help in the Maze of retiring. Why do I have to get long and flowery when simple and short is just as good.
September 2015
Over the many years, Karyn has supplied the right advice, and we feel extremely comfortable with the guidance Karyn provides. I'd feel very comfortable to say Karyn would be able to help anyone with financial guidance, in this ever changing environment we have. I would strongly recommend you, at the least, speak to WCN to see what Karyn can do/tailor for your individual needs, if considering your financial position.
Adviser status

Gold

Rating

Number of reviews

5

First year providing advice

2012

Years of experience

11

Highest qualification

Graduate Diploma of Financial Planning

Language spoken
Wcn Financial Services Pty Ltd
Suite 5, 86 Inspiration Dr
Wangara, WA 6065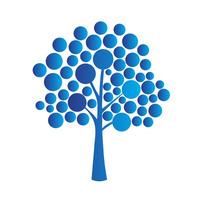 10:00am – 5:00pm

Monday

9:00am – 3:00pm

Friday

9:00am – 5:00pm

Tuesday – Thursday
In person

Phone

Video call
Synchron Advice Pty Ltd
AFSL 243313