I worked in various technical roles within the financial industry in my early years.  Over the past 20 years I have worked closely with my clients to find out what it is that is important to them and assisted them in achieving their goals and improving their financial position.
I enjoy my job immensely and get a real kick out of helping people improve their situation.  Being a father of four kids, I understand the financial challenges that families face.
I feel it is important that we all have a financial plan in place that is flexible and adaptable to the various stages of life that we move through.
Aspect Wealth Advisers started in 2012.  I have built strong relationships with my clients and many now refer their family and friends to me for advice.
My fees
I offer a free initial consultation for potential new clients.
Get in touch
My fee reflective of the level of advice and the complexity of the strategy I am recommending.
October 2016
Marc helped me consolidate my superannuation and establish a cost effective self managed fund. He explained everything in a language I could understand and sorted out our insurance. He is very knowledgable and held my hand through every step. I am confident in his abilities and recommend his services.
September 2016
Marc is always very approachable - listens, and acts and advises with confidence. This demeanour gives me great confidence in the way Marc is managing my Superfund
September 2016
A consummate financial professional with sound advice and clarity in delivery of information.Well rounded in all aspects of financial needs and services.
September 2016
Marc has been my financial advisor for many years. I have found him to be extremely knowledgeable and competent as well respectful, friendly and and always makes time to respond to my queries.
September 2016
Could not speak to highly of Marc, we find him very professional and knowledgeable and we are really pleased with the advice he has given.
Adviser status

Silver

Rating

Number of reviews

7

First year providing advice

2001

Years of experience

22

Highest qualification

Diploma of Financial Planning (1-8)

Language spoken
Aspect Wealth Advisers
Level 1 Unit 5, 81 Bishop Street
Kelvin Grove, QLD 4059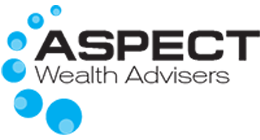 10:00am – 1:00pm

Saturday

9:00am – 6:00pm

Monday – Friday
In person

Phone

Video call
Shartru Wealth Management Pty Ltd
AFSL 422409