Why deal with Fundzcorp Financial Services ?
Professional Advice and Consultation – Financial Advice can be complex. We guide you in the right
direction to make smart choices about securing your financial future. We help you assess your needs
in implementing the most affordable and tax effective strategy to suit your needs.
Your Choice – To provide you with the best possible Superannuation solutions, comparing industry,
retail and wholesale product providers to find a fund that best suits your needs.
Superannuation Specialists – We pride ourselves on providing the best overall Superannuation
solutions. As trained professionals in our field we have the knowhow to get the best possible outcomes
for our clients.
We represent you - not the Super Funds.
Fast and Efficient – We strive to implement advice solution as efficiently as possible through our
streamlined processes. We have embraced the latest technologies to ensure applications are simple
and fast.
We will be your Financial allies for Life !
Marcello Blasi CFP
Founder & Managing Partner
My fees
I offer a free initial consultation for potential new clients.
Get in touch
February 2020
Marcello has always gone above and beyond. He has a very professional manner and always takes the time to explain everything to me in depth. I am very pleased with his services and would highly recommend him to anyone that I know.
July 2018
I have been utilising Marcello's service for over eight years. From the moment he greeted me with a firm handshake and smile, I know that I was in good hands. I was given clear advice options and explained in simple terms to allow me to make informative decisions. Trust is a huge factor in when you are in the hands of an adviser, Marcello's honesty and integrity is without question and I would recommend his services to anyone.
July 2018
Marcello, I would like to express my thanks for the work you have done for me over the past years, The expertise and attention to details with which you have handled my financial affairs could not be faulted. Particularly reassuring in the absolute integrity of your continual financial planning. Your professional, ethical and caring demeanour elicits my trust and respect and I gladly recommend your service whenever possible. Carla- Client since 2000
July 2018
Marcello is very good to deal with, he has a genuine approach in wanting to improve the clients financial status.
July 2018
Marcelloi is Honest & Trustworthy Hard Working.....will come to you if you have a busy life Abreast with ever changing Laws & regulations informed well connected Tony 3142
Adviser status

Gold

Rating

Number of reviews

7

First year providing advice

1990

Years of experience

33

Highest qualification

Certified Financial Planner (CFP)

Language spoken
Fundzcorp Wealth
157 High Street
Preston, VIC 3072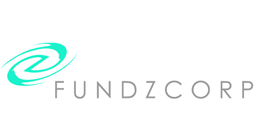 9:00am – 5:30pm

Monday – Friday
Professional Investment Services Pty Ltd
AFSL 234951