July 2020
Todd has helped set up all my saving arrangements for over a decade and I feel very confident that Todd provides tailored and practical advice suited to my and my family's evolving circumstances.
June 2020
Todd has given us specific advice including investments, self managed super funds, tax, expat issues, socially responsible investments, as well as helping us achieve our life goals after 25 years as expatriates. Todd has always been able to explain things to us in a clear way. Todd took the time to understand us and our goals and needs early on, and always explains context and pros and cons, so that now he is a real partner and proactive in suggesting actions that are right for us. I would have no hesitation recommending Todd or giving him a top rating.
June 2020
Todd is a trusted person in our lives. His financial knowledge is extensive and his advice is clear and measured. However Todd brings something more to our professional relationship, a genuine and empathetic understanding of us his clients, our world and our needs. He is always available, always calm, and is able to listen as well as steer us in the right direction. We hold him in high regard and recommend him without question.
June 2020
Todd is a first class financial adviser, the best I have worked with in 40 years of receiving investment advice. He advises us on a broad range of unusual and sometimes complex global investments and has done this extremely successfully for us for the six years we have been fortunate enough to have been working with him. He is thoroughly professional, incredibly conscientious, extremely knowledgeable and intuitive at interpreting our financial needs and requirements, besides being polite and engaging, an absolute pleasure to work with.
June 2020
Todd has given me advice in many areas over nearly 20 years including managing debt, superannuation, understanding the markets and cash flow management. Rather than being just an adviser, Todd always goes the extra mile and acts as a true business partner in supporting me to achieve my financial goals. He is always available, is extremely responsive and is able to draw on a wide network of resources to enable me to make the best decisions. My financial situation is quite complex yet he is able to focus in on the key decisions that have to made in a timely and accurate way.
Stanford Brown
Level 8, 15 Blue Street
North Sydney, NSW 2060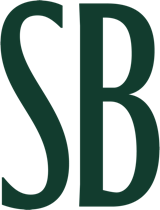 8:00am – 5:00pm

Monday – Friday
Adviser status

Platinum

Rating

Number of reviews

19

First year providing advice

2000

Years of experience

23

Highest qualifications

Chartered Accountant (Financial Planning Specialist)

Chartered Accountant (CA)

Graduate Diploma of Financial Planning

Certified Financial Planner (CFP)

Language spoken
My fees
I offer a free initial consultation for potential new clients.
Get in touch
The Lunar Group Pty Limited
AFSL 470948