Tyrone is a dedicated financial advisor passionate about crafting strategies to enhance clients' financial futures. His academic background includes a Bachelor of Business (Financial Planning) from RMIT, a Certificate IV in Finance and Mortgage Broking from AAMC, and the SMSF Specialist Advisor (SSA®) Designation. As an accredited SSA®, he offers expert, informed guidance.
Active in the FAAA and the SMSF Association, Tyrone demonstrates commitment to professional development and staying abreast of financial trends. He's currently pursuing the esteemed CFP® designation, further highlighting his dedication to excellence.
Since 2022, Tyrone has built considerable experience in various financial planning aspects, including wealth management, retirement planning, and home buying guidance. He not only provides advice but ensures you understand and gain the most benefit from his counsel.
Choosing Tyrone means entering a partnership that enriches your financial journey. His professional acumen, customized approach, and commitment to your financial success empowers you to navigate your financial path confidently. Tyrone is your trusted guide towards a prosperous, secure, and bespoke financial future.
My fees
I offer a free initial consultation for potential new clients.
October 2023
Tyrone's advice was extremely helpful. Not only did he advise me on super and investing, but also educated me on these topics. I would 100% recommend him to others.
May 2023
Fast and efficient, sorted a big mess for me and I now have a good fund.
April 2023
I recently had the pleasure of working with Tyrone, a phenomenal financial planner, who exceeded all my expectations. His expertise and dedication in helping me navigate the complex world of superannuation, investment strategies, and insurance have truly made a significant difference in my financial journey.

Tyrone's comprehensive knowledge of financial planning allowed him to create a tailored plan that perfectly aligned with my goals and risk tolerance. His active listening skills and genuine interest in my concerns instilled confidence and trust from the very beginning.

Throughout the process, Tyrone demonstrated a remarkable ability to simplify complex financial concepts, ensuring that I had a clear understanding of the options and the potential outcomes. His strategic approach to my investment portfolio and superannuation has put me on a path towards a secure financial future.

Additionally, Tyrone's guidance in choosing the right insurance policies not only provided me with peace of mind but also helped me make informed decisions that protect my assets and loved ones. He consistently went above and beyond to address my questions and make any necessary adjustments to suit my evolving needs.

I wholeheartedly recommend Tyrone as a financial planner to anyone seeking professional guidance in managing their financial affairs. His exceptional service, unwavering commitment, and personalized approach truly set him apart from others in the industry. Five stars simply aren't enough to express my satisfaction and gratitude for his outstanding work!
January 2023
Tyrone helped me with my Super. He was so understanding and helpful with me. I now feel confident for my retirement.
September 2022
Tyrone has been more than helpful in helping us with our financial matters. He has always answered my phone calls and emails regarding any queries that I have had. Tyrone's knowledge and personality made it so much easier for us when dealing with him. I would thoroughly recommend Tyrone to anybody requiring financial advice. Thank you.
Adviser status

Gold

Rating

Number of reviews

23

Years of experience

2

Highest qualification

Bachelor of Business (Financial Planning)

Languages spoken
5 Point Financial Planning
66-68 Currie St
Nambour, QLD 4560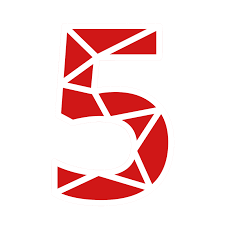 Rebellis Financial Services
401, 424 St Kilda Rd
Melbourne, VIC 3004
9:00am – 7:00pm

Monday – Thursday

9:00am – 4:00pm

Friday

11:00am – 2:00pm

Saturday
In person

Phone

Video call
Financial Services Group Australia Pty Ltd
AFSL 225985