I assist business owners and professionals to manage and grow their finances, leverage opportunities and retire early through financial advice. 
Background
Morgan is committed to helping business owners and professionals improve their financial position through providing comprehensive holistic financial advice. She advises clients on a broad range of complex financial planning matters and has developed specialist knowledge in:
Wealth Management
Superannuation Advice
Personal Insurance Advice
Strategic Financial Advice
Retirement Planning
Inheritance Advice
Divorce & Separation (Financial Advice)
Debt Management Advice
Business Succession Planning
Employee Share Scheme Advice
Estate Planning
ESG Investment Advice
SMSF Specialist
Margin Lending Specialist
Morgan has spent much of her spare time over the years dedicating herself to education and is one of the few FASEA compliant financial advisers achieving a Master of Applied Finance on top of her eight other qualifications. Morgan has a heavy focus on educating and empowering her clients to make better and informed financial decisions that align with their core personal and financial goals. Morgan's diversity of experience allows her to provide unique insights when researching and implementing strategies for her clients, together with any associated risks to achieve optimal outcomes.
Roles within the Financial Industry:
·         XY Adviser- Ethics Committee member
·         AFA- QLD Committee & Gold Coast Region Chair
·         AFA- Inspire Committee Member
·         AFA- Mentor Program
·         AFA- Pro-Bono advice network
Memberships
·         AFA (Association of Financial Advisers)
·         FPA (Financial Planning Association of Australia)
·         Tax Practitioners Board
Education
                    Master of Applied Finance (Financial Planning) CSU
                    Bachelor of Science- UQ
                    Advanced Diploma of Financial Planning- IIT
                    Diploma of Financial Planning- IIT
                    Diploma of Finance and Mortgage Broking Management- AAMC
                    Certificate 4 of Finance and Mortgage Broking Management- AAMC
                    Self-Managed Superannuation Specialist- IIT
                    Principles of Margin Lending- IIT
                    Accredited Derivatives ADA1 Adviser- KAPLAN
                    Tax (Financial) Adviser Registration #25660458
My fees

I offer a free initial consultation for potential new clients.

Get in touch
July 2023
I cannot speak highly enough of Yield Advisory and Morgan Hayward Specifically! I have been working with Morgan for over 3 years now and I only wish I had hired Morgan many years ago!

Great Communication skills, has a great way in explaining things specially to someone who is financial lingo challenged like myself and gets you actual tangible results!
July 2023
Morgan and her team are fantastic to work with and always ready to assist when needed. Their knowledge and experience make it easy to make decisions and we're glad that we have them to provide us the advice we need when it comes to our financial needs. Thank you and keep up the hard work!
September 2022
I found myself in a perilous position before I was rescued by Morgan. Divorce settlement and retirement looming, I was inadequately prepared to support myself entering the next stage of my life. Years of procrastination and ignorance left me without any solutions for financial future. Morgan empathetically embraced my case and developed an investment strategy which met my personal needs and would ensure I would enjoy my life, rather than just survive it. Her thorough research and strategic response to meet my individual goals was presented to me with the enthusiasm of a family member. She has set me up for future happiness. I will be forever thankful.
August 2022
Morgan has incredible passion, love, and commitment to her clients. She's doing her best to help, support, and benefit them using her knowledge, skills, and experience. Most importantly she gets to know her clients first- what are their plans, hopes, wishes for future, as result she will have a very personal great plan for them... Thank you so much Morgan. 🙏🙏
July 2022
We were at crossroads with our financial future and met with several advisers before deciding to partner with Morgan. Morgan's advice, support and understanding of our personal needs has led to some great outcomes, making us feel more at ease about the future. In addition, her advice has saved us a large amount of money compared to a scenario we were given by another adviser we had met with. Morgan has a genuine passion for helping her clients gain financial certainty and this truly comes across in every interaction we have had with her. We would not hesitate recommending Morgan and her team at Yield Advisory for your financial planning needs.
Adviser status

Gold

Rating

Number of reviews

21

First year providing advice

2017

Years of experience

6

Highest qualification

Master of Applied Finance (Financial Planning)

Language spoken
Yield Advisory
Level 2, 850 Ann St
Fortitude Valley, QLD 4006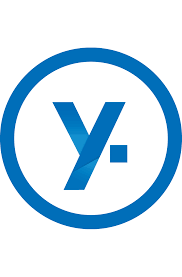 9:00am – 5:00pm

Monday – Tuesday, Thursday – Friday

9:00am – 6:00pm

Wednesday
Yield Fs Pty Ltd
AFSL 539098