Michelle has in excess of 20 years experience in the financial services industry and currently holds a Diploma of Financial Planning.
Over the years Michelle has had varying roles in the Financial Planning team in Colac.
Michelle now specialises in Risk Insurance and has been working closely with the team for the last 10 years.
Michelle is passionate about helping people protect their financial security in the event of illness or injury and works closely with her clients to ensure their goals and needs are met.
December 2021
Michelle has always been available to answer all my questions and address my concerns. She was approachable, clear and respectful of my needs and preferences. I highly recommend Michelle's services.
November 2021
Michelle helped us out and nothing was too hard. Great knowledge and a caring nature. Would recommend Michelle 1st every time.
October 2021
Michelle has gone above and beyond helping and assisting us. When we came to Michelle we were having problems with our IP and TPD insurance with how our previous adviser set them up. Michelle reviewed everything informed us with what had occurred and what she needed to do to fix everything up. She explained everything clearly so we understood, if there was any delays with getting things done she kept us in the loop so we always knew where everything was up to. Cannot recommend Michelle enough. We are very grateful for everything she has done for us.
August 2021
Michelle has been a pleasure to work with. She is very thorough and quick in actioning things and is excellent at keeping you up to date. I appreciate all you have done and would recommend you to anyone :)
August 2021
Michelle assisted me with my claim on my insurances. This was invaluable, as it was something that I did not need to worry about, Michelle took care of everything. It enabled me to concentrate on my ongoing recovery. I don't know what myself or family would have done without her assistance and care. I have thanked her many times, but it would be nice for her employers and peers to acknowledge what an asset she is.
Adviser status

Bronze

Rating

Number of reviews

5

First year providing advice

2017

Years of experience

6

Highest qualification

Diploma of Financial Planning (1-8)

Language spoken
Findex Advice Services Pty Ltd
175 Bromfield Street
Colac, VIC 3250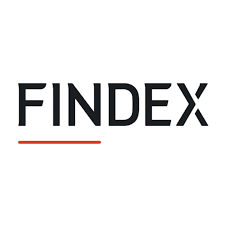 9:00am – 5:00pm

Monday – Friday
In person

Phone

Video call
Findex Advice Services Pty Ltd
AFSL 243253