Raj started his journey in the financial service industry in 2010. As a Financial Adviser Raj enjoys working with clients of all ages, from young accumulators through to retirees, including families and business owners. With over 10 years of experience Raj has the passion, knowledge, and interpersonal skills to understand his client's goals, then position them to best achieve those goals – whether they be financial or personal.
Raj appreciates the importance of having a close trusted relationship with his clients and understands that no two clients are the same. His commitment is to provide high-level customer experiences by matching his client's needs with advice and strategic plans to help reach their goals. Raj says, "being able to connect with your clients and understand their needs and financial situation is much more than just understandings their numbers".
My fees
I offer a free initial consultation for potential new clients.
Get in touch
Financial planning is not about fees its about adding value and exploring opportunities which will benefit individuals. Fees are based on number of factors however, I offer a free initial consultation for potential new clients
July 2023
Phone email text all good.
May 2023
Very good and very helpful
April 2023
Raj is positive and I like his enthusiasm. Pleasant to talk to.
February 2023
It was our first meeting. I was summing up and told him so as he would have been summing us also. Raj passed with flying colours in every field. He is one of the most pleasant persons I have met.
Adviser status

Gold

Rating

Number of reviews

21

First year providing advice

2017

Years of experience

6

Highest qualification

Master of Financial Planning

Language spoken
Findex Advice Services Pty Ltd
Level 42, 600 Bourke St
Melbourne, VIC 3000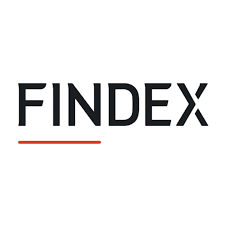 In person

Phone

Video call
Findex Advice Services Pty Ltd
AFSL 243253