CREATING YOUR TRUE WEALTH IS JUST THE BEGINNING
Being a Parc Wealth client starts with authenticity and the mindset around you today and your long-term financial worth. Our team of leading Private Wealth specialists provide expert advice and boutique financial services to optimise the prosperity of businesses, families and individuals.
Through our bespoke tax-aware advice on income, business, investments, superannuation and insurance, your confidence builds around your financial position in taking on the expected – and the unexpected.
Think you've experienced service before? Think again. Our company ethos truly delivers on managing your wealth with pride and excellence. Pride in expertly tailored holistic and ethical wealth advice, excellence in delivery with compassion.
Our team consists of highly skilled and experienced industry professionals. Elite qualities of elite people pair with values of respect and integrity, to provide our clients comfort on their pathway to financial confidence.
Our Services:
Financial Planning
At every age and stage. Our exceptional, tailored and down-to-each financial advice creates true clarity to nurture and protect your life, your family and you business.
Private Wealth
Managing your wealth is about knowing and growing. To enhance your lifetime, succession and legacy goals, our private wealth specialists navigate you there for the long-term.
Family Office Services
From this generation to the next, achieving your family's objectives is paramount. Because no two families are the same, our Family Office clients benefit from a bespoke multi-generational approach to their wealth.
Our distinctive, custom approach to wealth management ticks every box. We focus on what matters most to you – being at ease with life now and into the future. Your bespoke wealth journey truly begins here.
My fees
I offer a free initial consultation for potential new clients.
Get in touch
November 2023
I have found PC and his team extremely pleasant and thorough in all matters. The attention to detail, down to earth and

honest explanations that always focus on my goals, give me peace of mind and confidence regarding my investments.
September 2023
We have greatly benefitted by the advice and support from PC and his team and feel very comfortable that they are looking after our interests. The attention to detail, ongoing support and proactive approach to our needs has been excellent.
September 2023
Together with his brother Eli at Green & Sternfeld, PC has guided us through the labyrinthine world of government regulation and financial wizardry to enable us to have confidence that our financial aims are being met and that we are utilising our assets in the best ways possible. He is easy to access and talk to and is backed up by a superb staff.
August 2023
Our Zoom meeting contacts with P.C have always been nothing short of professional and cordial showing his commitment and dedication to his work in building a sound portfolio of investments for my Mother. We would recommend him highly.
August 2023
PC and his Team are both highly professional and friendly. Their guidance in all matters large and small is appropriate and beneficial to my financial stability. Their attention to detail is gratifying.
Adviser status

Gold

Rating

Number of reviews

10

First year providing advice

2016

Years of experience

7

Highest qualifications

Bachelor of Business (Banking and Finance)

Bachelor of Business (Accounting)

Languages spoken
Parc Wealth Management
Level 1, 1133 Malvern Road
Malvern, VIC 3144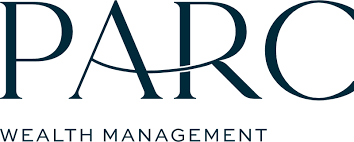 9:00am – 5:30pm

Monday – Friday
In person

Phone

Video call
Parc Wealth Group Pty Ltd
AFSL 535090