I give open-minded, experience seeking doers the confidence and clarity to live life at its best.
Wealth is about having autonomy over your time and your financial strategy should always align with your unique circumstances and not someone else's rules.
My fees
I offer a free initial consultation for potential new clients.
Get in touch
January 2023
My experience with Jayden was enjoyable and seamless. From our very first encounter I could see he had an abundance of knowledge as an advisor, was an excellent communicator and someone I could trust. Jayden was able to break down, what I felt may be complex decisions, into easy to understand steps and attach relatable examples along the way. Jayden was able to pick up when I was unsure about a topic or discussion we were having and slow down to ensure I was fully understanding each stage of the process. I had a great all round experience with an incredibly knowledgeable and trustworthy advisor.
December 2022
Jayden is easy to talk to and responds to our questions with clear answers. We have found Jayden's advice has been really helpful to us. We are very happy with his ongoing services.
December 2022
Jayden is very caring, focused and knowledgeable and is willing to sit with you and listen and give considered advice.

He takes the time to make sure you understand and are comfortable with the information he is offering.

He is prompt with replies and patient which increases confidence.

We are feeling confident we are on the right track for our future with Jayden in charge!
December 2022
Jayden initially flew to QLD to meet with Wayne and I. We were quite impressed and he continues to give us excellent service. His advice is easy to understand however, he still spends time to make sure we do understand every aspect and feel comfortable with the advise and changes. Jayden is easy to contact and always gets back to us to either to touch base or set up a time for a longer chat. Jayden makes you feel like you're his only client which I find very special. I have and will continue to recommend Cruz FP to everyone. Now we can go through our lives not worrying about the future. Give them a call, you won't regret it.
November 2022
Jayden is a very nice, easy to understand adviser. He listens, does his investigations and comes back as quickly as possible with the best scenario for your situation. Cruz Financial is a truly professional business with intelligence and well informed workers.
Adviser status

Silver

Rating

Number of reviews

35

First year providing advice

2016

Years of experience

7

Highest qualification

Bachelor of Business (Financial Planning)

Language spoken
Cruz
Level 35, 477 Collins St
Melbourne, VIC 3000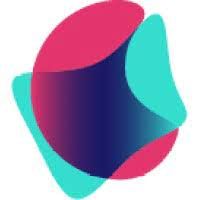 9:00am – 5:00pm

Monday – Friday