I have been a financial adviser for five years, worked in the financial advice industry since 2016 and have worked in banking & finance since 2010. The most rewarding part of my financial advice career so far has been the ability to assist clients with a cumulative total of approx. $2 million worth of personal insurance claims, across circumstances such as death, disability, injury and illness. Creating a financial contingency plan is something I continue to be a strong advocate towards as my experience grows. Financial advice will play a significant role in most Australians' lives at some point in time. With adviser numbers shrinking in their thousands across the country since 2018, and the continued increase in our population, the need for advice has only grown.
My fees
I offer a free initial consultation for potential new clients.
Get in touch
July 2023
We have always found Adrian to be very friendly and welcoming. He is very easy to deal with and has always given us sound advice which we have followed. We have always felt very relaxed with Adrian.
June 2023
Adrian was very easy to deal with. Communicated very well and was very knowledgeable. It was a pleasure to deal with him.
May 2023
I found Adrian very professional knowledgeable and very caring and easy to communicate with made me feel very comfortable every time we had an appointment.
Adviser status

Gold

Rating

Number of reviews

3

First year providing advice

2016

Years of experience

7

Highest qualification

Bachelor of Commerce (Financial Planning & Finance)

Language spoken
Findex Advice Services Pty Ltd
Level 2, 235 Ryrie St
Geelong, VIC 3220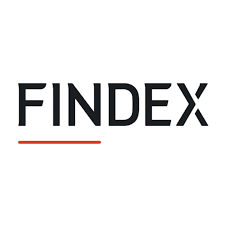 9:00am – 5:00pm

Monday – Friday
Financial Index Australia Pty Ltd
AFSL 240559
Findex Advice Services Pty Ltd
AFSL 243253