My fees

I offer a free initial consultation for potential new clients.

Get in touch

I am 100% fee for service.
March 2021
Leigh found a suitable insurance company for my husband and I and was able to transfer us to a new superannuation fund. When we had requests he was able to do those and also guide us in understanding how the changes benefited us and how they work.
August 2020
We have been a client of Leigh's for approximately 18 months now. We are extremely satisfied that he is our adviser. Both of us are now retired and are comfortable that our assets are being managed effectively because during the Covid-19 market fall, our portfolio was protected and we are still receiving income.
June 2020
Leigh is an extremely professional and client-driven adviser. He listens thoroughly to his clients needs and tailors his investment strategies and advice accordingly. Whether you are a seasoned investor or a beginner, Leigh will be able to guide you through the investment process and in doing so, set you on a path to reach your financial goals. I would have no hesitation in recommending Leigh to my friends and family who may be seeking financial advice.
May 2020
Leigh has given me advice in areas including loan products, choosing a suitable super fund, savings strategy and managing debt. Leigh did explain things to me in a clear way. Through Leigh's knowledge and experience, I feel very confident that the advice given was right for my needs. I always received Leigh's full care and attention when I needed it.'
May 2020
Great communication lovely man and very helpful
Adviser status

Gold

Rating

Number of reviews

46

First year providing advice

2016

Years of experience

7

Highest qualification

Certified Financial Planner (CFP)

Language spoken
LC Wealth
Suite 1D, 1345 The Horsley Dr
Wetherill Park, NSW 2164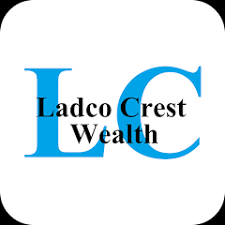 Alliance Wealth Pty Ltd
AFSL 449221