I have been a Financial Planning Professional for more than 23 years. My experience includes providing advice to clients ranging from Consumers (Mums & Dads), High Net Worth Individuals and Business Owners. My clients value the way that I make the complexities of superannuation and investments easy to understand.
My fees
I offer a free initial consultation for potential new clients.
Get in touch
Initial Advice and Implementation Fees are flat Dollar fees based on the scope of work to be performed. Ongoing advice services are typically 12 month agreements at flat Dollar fees depending on the nature of advice and structures held.
August 2023
I have worked with Jacques for 8 years now, firstly optimising my existing super and subsequently moving into the pension phase. Jacques always has time for you. He comes to meetings well prepared and has done the research to answer your questions. He is knowledgeable and confident. He always answers the phone when you ring up, or will ring you back if he is in a meeting. He never ignores you. My custom superfund, and now pension is performing very well and I recommend Jacques highly.
June 2023
Clear and concise and actively seeks to provide an appropriate plan
May 2023
I find Jacques friendly, kind, knowledgeable, careful, considerate. I would not ask for more.
July 2021
Jacques has given us excellent professional advice preparing ourselves for retirement and consolidating our investment and superannuation assets for the best financial outcomes for our generally conservative risk appetite. Jacques always explained things to me in a clear way and explored many options to enable us to land on the best solution. Through Jacques's knowledge and experience, I feel very confident that the advice given was right for my needs. I received Jacques's full care and attention when I needed it and he is very warm and personable person, which was very refreshing too. Highly recommended.
March 2020
Jacque's has given me advice in enabling me to borrow money to secure a loan to purchase a new apartment, maximising my super at the same time as well as giving me a quality of life as a woman on my own. He listens to your individual circumstances and what you want out of life not what is the best thing in theory, Through Jacque's knowledge and expertise, I feel very confident that the advice given to me is right for my needs going forward. Jacque's gives his full attention and explains things clearly. He gives you scenarios and ultimately empowers you to make decisions for yourself.
Adviser status

Silver

Rating

Number of reviews

7

First year providing advice

2015

Years of experience

8

Highest qualification

Certified Financial Planner (CFP)

Language spoken
Viridian Financial Group Limited
Level 24, 140 St Georges Terrace
Perth, WA 6000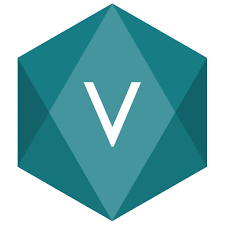 9:00am – 4:00pm

Friday

9:00am – 4:00pm

Monday – Thursday
In person

Phone

Video call
Viridian Advisory Pty Ltd
AFSL 476223