To support others in achieving their goals by helping them to make positive choices, through this I live a balanced life and I am rewarded by watching those around me grow, both in my professional and personal life.
I enjoy working with people who have gotten to a certain point in their life, who have worked hard and are wanting to plan and put things in place for the future. It is about helping to take people from a different time to a smoother future, by providing good quality support and advice to people. I enjoy building trusted relationships with my clients, as this helps me to better understand you, your needs and goals, in order to provide tailored advice that suits you.
I have helped clients with:
Planning for your retirement.
Growing and protecting your wealth.
Protecting you and your loved ones financially from a sickness, injury, or life event.
Budgeting and cash flow management.
Growing your Superannuation and Investments.
Social Security.
Reducing debt.
Setting personal and financial goals.
I service clients at all ages and life stages throughout the Central West NSW, including Bathurst, Cowra, Dubbo, Lithgow, Orange, and surrounds.
I bring over ten years of experience in the financial services industry and working over seven years as a Financial Advisor. My qualifications include a Bachelor of Agricultural Business Management, Graduate Diploma of Financial Planning, Advance Diploma of Financial Planning and Diploma of Financial Planning. I am a certified Mental Health First Aider. And, a member of the Association of Financial Advisers (AFA).
My fees
I offer a free initial consultation for potential new clients.
Get in touch
I charge a fixed fee for initial advice based on the level of complexity of your advice demands. I'm a holistic financial advisor who will consider your entire financial situation. I also charge a fixed ongoing advice fee based on several factors such as the size of your portfolio, complexity of advice / investments.
June 2023
We have been long standing clients of Jessica. She has always been very helpful and her clear communication has made complex financial concepts easy to understand. As our situation changed with starting a family Jessica helped to provide tailored advice that has made us feel a lot more at ease with our finances.
June 2023
Excellent communication skills. Very competent and confident. Well presented and engaging. Understands our needs including farming knowledge. Prepares well for her presentations and provides a good venue and range of appointment times. Has addressed our requirements as we consolidate prior to retirement and says she will deal with the superannuation funds which is great news.
June 2023
Is responsive to any contact and acts promptly when action is required.

Is meeting our needs.
June 2023
Jess is fabulous. She is so knowledgeable and all over the details and always follows through.
June 2023
Just because it's right
Adviser status

Gold

Rating

Number of reviews

10

First year providing advice

2015

Years of experience

8

Highest qualification

Graduate Diploma of Financial Planning

Language spoken
Viridian Financial Group Limited
Suite 3, 259 Lords Pl
Orange, NSW 2800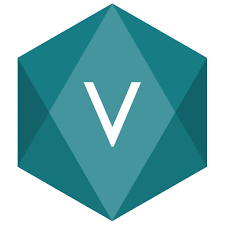 In person

Phone

Video call
Viridian Advisory Pty Ltd
AFSL 476223