Josh highly values being able to provide his clients with solutions to create, manage and protect their wealth, so they can achieve their full financial potential.
He does this by assisting his clients to navigate through the changing geopolitical, macroeconomic,
investment, product and legislative landscapes to find an ideal solution to their needs.
He has built these skills at a range of leading Australian financial institutions from 2013. Josh has been with Findex since February 2018, and has returned to Sydney from spending two
and a half years as the sole point of contact for the Wealth Management Business Unit in Far North
Queensland, based in Cairns.
Prior to Findex, Josh was working at Westpac from July 2015, and he has also spent two years at Valor Private Wealth (a boutique private wealth firm specialising in International Equities) and Bedford CA Chartered Accountants (an AFR Top 40 Accounting Firm specialising in Tax).
In 2019, he earned the highest globally recognised financial planning designation and has become a
Certified Financial Planner CFP®, having achieved a weighted average mark throughout the AQF Level 8 course of 85% whilst also working full time. This qualification requires Josh to complete 40 hours of additional study each year as Continuous Professional Development to ensure his knowledge stays up to date.
Josh is also a registered Tax Financial Adviser with the Tax Practitioners Board of Australia which also requires additional Continuous Professional Development of 60 hours every 3 years.
Josh has an Advanced Diploma in Financial Planning (ADFP) and has completed a Bachelor of
Commerce, majoring in both Accounting and Finance at Macquarie University, Sydney. During his degree he achieved Credits and Distinctions in 'Money and Finance', 'Issues in Applied Finance', 'Macroeconomic Analysis', 'Security Pricing and Hedging', 'Statistics' and 'Microeconomic Principals' among others.
With a strong educational background, paired with extensive experience within both the Accounting and Financial Services industries, Josh is able to see all opportunities available to his clients and have all strategies on the table for meeting their objectives (i.e. from both financial and tax perspectives).
Personally, he has a highly organised approach, sharp attention to detail, and the drive to deliver
exceptional service and outcomes to his clients each and every time. He is well known by his clients for leaving no stone unturned in his mission to help them, or any of their friends or family he has been entrusted with.
My fees
I offer a free initial consultation for potential new clients.
Get in touch
August 2023
I first met with Josh to discuss getting the most out of my Superannuation, which was lacking due to various circumstances. I was very worried that retirement would see me living under the poverty line. From our initial consultation, Josh was forthright about how long I would need to continue to be part of the workforce & positive that he could help grow my Super. He listened & was respectful about my concerns, accepted my decisions & explained the world of finance in terms that I could understand. No question was "silly". I am more than happy that I decided to have Josh manage my Super & am very impressed in the growth in such a short time & such a uncertain financial point in history. I would unreservedly recommend Josh, & Findex. In fact, I already have.
April 2023
I have been using Findex, and its former companies, for over 30 years now. I have always found my advisers to be of a high professional standard. Joshua Logan as my latest adviser continues the same high standard. I have always found it can take a short period for both advisor and client to develop a comfortable relationship based on trust and respect. This initial period of getting to know each other is natural and is expected. I have found Joshua to be very professional but also quite perceptive to understanding my current situation and future needs. In this day and age it can be difficult to obtain sound financial advice. Looking back over 30 years I believe I have been fortunate in choosing Findex with their trustworthy and competent financial planners with Joshua my latest adviser. Ross.
February 2023
Interesting! I pride myself with my knowledge of financial matters. having spent most of my life in the corporate world, on reflection I could have devoted more time to my own personal affairs, that is why, We need a specialist. an independent guidance, Joshua Logan has broad knowledge and qualifications to provide such attention. For such services we need security and current detail, JL exceeds the test. Arthur.
July 2022
It has been easy to have complete confidence in Joshua over the years that he has been my adviser. He has a very positive attitude, is respectful, knowledgeable, very considerate of any concerns I had and never rushed in taking time to explain any points that were concerning me. I was very touched by his phone call to advise that he was returning to Sydney and then finding later that he was able to plan one more meeting together to introduce his replacement. I wish Joshua every success in his future positions in the world of finance.
July 2022
I cannot recommend Josh highly enough. Capable, friendly, knowledgeable and down to earth. I felt very much at ease with Josh looking after my portfolio. His expertise and clear explanations were a breath of fresh air. I wish him luck in his future endeavors. - Ann Mansfield.
Adviser status

Gold

Rating

Number of reviews

11

First year providing advice

2015

Years of experience

8

Highest qualification

Certified Financial Planner (CFP)

Language spoken
Findex Advice Services Pty Ltd
Level 24, 1 O'Connell St
Sydney, NSW 2000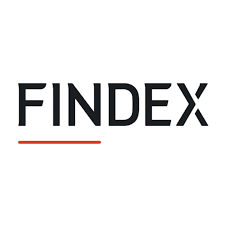 8:00am – 9:00pm

Monday – Sunday
In person

Phone

Video call
Financial Index Australia Pty Ltd
AFSL 240559
Findex Advice Services Pty Ltd
AFSL 243253