At Viridian Advisory Wollongong, we provide a highly personalised suite of financial services to our clients who are based across Australia.
I offer comprehensive financial planning and investment management services as a means of building wealth, increasing peace of mind and creating more freedom in the lives of our clients.
I'm here to help you live by design, not by default.
For those who are ready, I'm here to help clear your path forward, and then walk with you every step of the way.
Who We Advise
Focusing on people over 55, with majority of our clients actively enjoying their retirement, if not planning to retire in the very near future.
People Who Are Established
Our clients typically have accumulated retirement assets of $500,000 or more (excluding real estate). While they appreciate nice things, they are more interested in creating rich experiences while saving for a secure future.
People Who Want To Delegate The Details
While they control the big decisions, our clients invest in hiring a seasoned professional to help them proactively implement the details so they can spend time on what's important.
Our Investment Philosophy
We help you achieve your investment goals with a tailored strategy that suits your risk profile and preferences. We use a combination of active, research-led portfolios and ETF model portfolios to diversify your exposure and optimize your returns. Our team of experts monitors the market trends and adjusts your portfolio accordingly, ensuring that you always have the best opportunities to grow your wealth.
My fees

I offer a free initial consultation for potential new clients.

Get in touch

We are an independent financial advisory firm that provides unbiased and tailored advice to our clients. Our fee structure is transparent and fair, reflecting the value we deliver. We charge a one-time fee for initial advice and implementation, and an ongoing fee for strategy and asset allocation advice. The ongoing fee consists of a fixed component for strategy and a variable component based on the asset allocation of the portfolio.
September 2023
David was articulate, kept the process simple to understand was always open to our many enquiries previous, now and no doubt into the future for us both. He is always available for a chat and we like that he prefers face to face meetings rather than over the computer or phone.
June 2023
Ongoing satisfaction with management
June 2023
Comment not provided
June 2023
Meetings always on time

Easy to talk to
May 2023
David took the time to get to me and what I wanted to achieve, this meant I was confident that his recommendations were suitable for me.
Adviser status

Silver

Rating

Number of reviews

7

First year providing advice

2005

Years of experience

18

Highest qualification

Advanced Diploma of Financial Planning

Language spoken
Viridian Financial Group Limited
Suite 301B, Level 3, 43 Burelli St
Wollongong, NSW 2500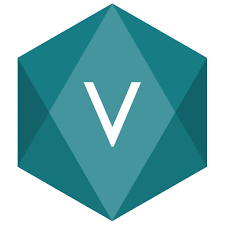 8:30am – 4:30pm

Monday – Friday
In person

Phone

Video call
Viridian Advisory Pty Ltd
AFSL 476223