As a Partner with Findex working in the financial planning division, it is my aim to provide clients with the best strategies for them to achieve their cash flow objectives, financial goals and future aspiration. I love helping people set themselves up financially for the life they want to live, not have to live.
I specialise in providing fee for service strategic advice to private clients about superannuation including SMSFs, budgeting, cash flow management, tax-minimisation strategies, wealth creation and personal risk insurance.
Since entering the financial planning industry I have spoken to numerous groups on current financial markets as well as investment and financial planning strategies to create long term wealth.
I was previously awarded the FPA Certified Financial Planner - Professional of the year Award for Tasmania and have been a judge for the National FPA Certified Financial Planner - Professional of the year award. I have achieved the prestigious AFR Smart Investor Masterclass for Financial Planning, ranked in the top 10 financial advisers from around Australia.
I have regularly spoken on both morning and afternoon local radio about local and international investment markets, and have written many articles for both the local media and industry publications with regard to current financial issues.
Outside of work, I am actively involved in my local community, and am usually found on a sport ground somewhere on the weekend. I love running (about to try and complete my first marathon!), golf and watching any of my three kids participate in one of their numerous extra curricular activities. I also am passionate about local football (AFL), hosting a local footy podcast about our great game here in Tassie!
My fees
I offer a free initial consultation for potential new clients.
Get in touch
June 2022
Nic has given me excellent service and I am always confident in his advice. He is very knowledgeable, easy to talk with, a good listener and always very pleasant.
October 2016
Nick was very approachable, and was very helpfully in my start up investments, he made me feel comfortable to ask any question.. Being relatively new to finance he made it an undauting process, and made me feel confident to strive further with my financal decisions, Over all Nicks attitude and willingness to explain himself made it all worth while.
October 2016
Nic is very approachable and thorough and we have been happy to recommend him to friends and colleagues.
Adviser status

Gold

Rating

Number of reviews

3

First year providing advice

2008

Years of experience

15

Highest qualifications

Certified Financial Planner (CFP)

Graduate Diploma of Financial Planning

Language spoken
Findex Advice Services Pty Ltd
62 Paterson Street
Launceston, TAS 7250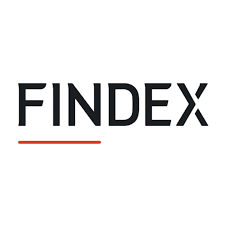 8:30am – 5:30pm

Monday – Friday
In person

Phone

Video call
Findex Advice Services Pty Ltd
AFSL 243253