Life can be complicated, and financial matters can be complex. It helps to have an expert on your side, providing sound advice and walking you through life changing moments such as preparing for, or entering retirement, navigating Centrelink rules and how they apply to you. Helping with questions like, 'what now?' when you have just been made redundant or received a compensation payment. Or simply, what to do when you have money to invest.
I consider it a privilege to have been able to provide financial advice for the past 21 years, helping people make good decisions and better choices and to enhance their financial security.
As for qualifications I hold a Bachelor of Commerce, Diploma of Financial Planning, SMSF Specialist Advisor Accreditation and am a Certified Financial Planner.
I would love to help you find a solution that gives you peace of mind and allows you to sleep better.
My fees
I offer a free initial consultation for potential new clients.
Get in touch
June 2023
Karen is always available to answer any queries and is very professional in the manner she provides information and advice
June 2023
She is always on top of the current market trends and does her very best to help me to maintain the lifestyle that I want.
June 2023
Karen is always approachable, takes time to explain benefits and ramifications clearly so that we are fully conversant with what we are undertaking. Karen does everything within her power to arrange meetings at the earliest possible convenience and both her and Anne clearly indicate what documents etc. are required for said meetings. Karen's manner is most friendly and professional and in doing so leaves you with the confidence that you are in good hands and can absolutely trust and advice provided. I have dealt with Karen and a great many other planners over many years on a professional basis myself and have no hesitation whatsoever in saying that Karen is the most trustworthy and competent planner I have ever encountered and in saying that I would have no issue whatsoever in recommending her to friends/family or anyone who would listen to my opinion of the service and care Karen provides her clients.
May 2023
As indicated before, Karen is always just a phone call away. I must indicate at this stage that the reason why I have ticked the No. 9 boxes is because I am personally not able to review the results, but I expect to be able to ask Karen during our next meeting, how to go about this. It all hinges around passwords, I am sure.
May 2023
Very efficient, and explains things thoroughly in our terms
Adviser status

Gold

Rating

Number of reviews

6

First year providing advice

2001

Years of experience

22

Highest qualification

Certified Financial Planner (CFP)

Language spoken
Viridian Financial Group Limited
Suite 4, Level 1, 5 Railway Terrace
Rockingham, WA 6168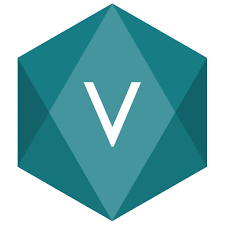 Viridian Advisory Pty Ltd
AFSL 476223