Focus on helping new and existing clients to build, grow and preserve wealth, I have over 14 years experiences in the Financial Planning industry, initially gained entry to the industry via the CBA Graduate Program & previously spending 9 years with ANZ Financial Planning as a Senior Planner. I was awarded ANZ Financial Planner Associate of the Year in 2012 and hold degrees in Advanced Diploma in Financial Services (Financial Planning) and Master of Business Administration (MBA) from the University of Queensland. I enjoy building strong rapports with customers, so I can make a real and positive difference in their lives.
May 2020
Tony has been my financial advisor over a number of years through adversity,major health issues through to retirement. My options outlined in detail,verbally and mathematically in note form so my understanding allowed me to make my own decisions. This being followed up with a Professional detailed analysis of our discussion for my perusal and agreement. In these uncertain times direct contact with Tony, be it global and/or local events which may impact on my portfolio, Tony had options and best possible outcome allayed any fears I may have had. I have found Tony to have high professional and ethical standards through our time together and he has been approachable, both professionally and personally. Our meetings on occasion over coffee in a suburban shop due to difficulty to meet in his office and due to health, Home visits. My partner also changed her portfolio to Tony after a home visit sitting in while we went over current changes. Her decision to change was based on how positive and approachable he was and his glass half full approach. I have come to respect Tony as a person as well as my financial adviser. Without his sound advice, I am certain my position in life would be some what different. We have been able to communicate both professionally and personally and I find that words do not adequately sum up the respect both my partner and I have for Tony
May 2020
My husband and I are average, middle-income earners. When it came time to get serious about planning for our retirement, we took a punt and went to the retirement financial adviser with our bank. That was in 2012, and that was when we first met Tony. For almost eight years Tony has walked beside us, providing answers and explanations to our questions. We have no background in finance and investment options and sometimes thought we must bother Tony with our repetitive questions, but it hasn't mattered how many times we may have asked the same question, Tony is always polite and patient with us making sure we fully understand everything before we make our final decision. We are half-way to achieving out retirement plan (one of us has retired) and with Tony continuing to guide us, and be excited for us reaching our goals, we know we will achieve what we set out to do together.
May 2020
Tony Wu was recommended to us by our ANZ Bank Manager approximately 10 + years ago. Tony has been looking after our superannuation and wealth management needs since that time. We are very happy with Tony, and his guidance over this period has been very honest and accurate. Up until we met Tony we were being guided by another financial planner that did not understand our financial needs. Without Tony's direction and advice, we would not be in a position to fund our retirement lifestyle to our level of expectation. Tony is a very likeable genuine person and consistently updates us on our portfolios, share market position and all financial affairs. We trust Tony with all of our financial matters, and would recommend Tony to anyone seeking superannuation, financial & retirement planning or wealth management with absolutely no hesitation.
May 2020
I was previously a client of a Financial Planner and he would only contact me once a year, (apart from that I'd leave messages for him to contact me).His advice wasn't at all in my interests, such as recommending high risk investments and other than that, he showed zero interest. About four years ago, Tony Wu was recommended to me. At the initial meeting, he listened to me, such as I'm a conservative investor and then he advised me in layman's terms, resulting in changes to my portfolio, which has been highly beneficial. I receive regular update emails from Tony and when necessary he phones me. When it's required, we have a meeting. He's helped me with advice about a rental property of mine. I'm now transitioning into retirement and again, he's gone above and beyond to assist me. I trust Tony and rely on his advice, which has been totally in my favour and I don't have to worry. I don't feel like I'm just another number, and enjoy his friendliness and I'm always happy to talk to him and I'm confident with his suggestions. I feel lucky that Tony Wu was recommended to me.
May 2020
Tony looks after all my superannuation and protection needs. I have known Tony for more than 10 years both professionally and socially and always have found Tony to be highly professional, knowledgeable and easy to communicate with. In my previous employment I had referred my clients to Tony for superannuation and protection advice with great confidence that they were getting the best advice. I will always have no hesitation in recommending Tony to my acquaintances. I'm nearing retirement age and feel extremely confident that Tony has placed me in a strong financial position.
Adviser status

Bronze

Rating

Number of reviews

7

First year providing advice

2003

Years of experience

20

Highest qualification

Master of Business Administration

Languages spoken
Infocus Securities Australia Pty Ltd
8 Scenic St
Kuraby, QLD 4112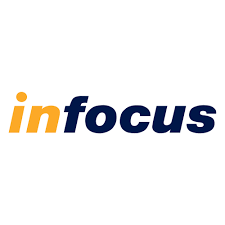 Infocus Securities Australia Pty Ltd
AFSL 236523