My aim is to understand what your goals are, what gaps there may be and then how we can move closer to these goals. I want to make a complicated financial system seem simpler and help you understand how you can acheive your goals.
My specialisations include retirement, super, accumulating wealth and risk/protection.
My fees
I offer a free initial consultation for potential new clients.
Get in touch
I use our initial meeting to discuss objectives, goals and what advice may be appropriate or you would like covered - I can then provide a fixed dollar cost for what the advice would cost.
The cost for the advice is confirmed and agreed to before proceeding so there are no surprises.
Ongoing advice options can then be discussed based on initial advice implemented and ongoing needs.
May 2023
Melanie has always been consistent and forthright with her information that pertains to us and our individual accounts.
November 2022
Over several years and more Mel has helped me immensely with my account. Whether in writing, over the phone or in personal meetings. She has always provided me with good advice and answered my questions fully. She has explained her answers in such a way that I can understand her answers fully. Sometimes when I have received correspondence from Viridian she has explained to me any part of it I did not understand. When I have wanted to draw some money from my account for travel Mel initiated the request and partially filled in the relevant form putting in the relevant address for me, sent me the form which I signed and then posted to the address she had put on the the Australia Post envelope. Usually the amount I had requested would be put into my St George savings account within a week or so. When I have rung Mel and she is not there, she always gets back to me within a day or so. Another operation she has helped me with is increasing my Asgard capital from $615.00 to $715.00 on the 18/11/22. Mel contacted the relevant department and they contacted me by mail to tell me it was happening and it did a few days after receiving their letter. Thankyou Mel for all your help and guidance.
November 2022
Mel has extremely good communication skills, she is very knowledgeable in her field, and she provides us with confidence and the understanding of our investments.
November 2022
Always feel confident with Mel's advice, even when we choose not to accept it all. She has a great understanding of our needs and is always available when we need to discuss something with her.
Adviser status

Platinum

Rating

Number of reviews

14

First year providing advice

2006

Years of experience

17

Highest qualification

Certified Financial Planner (CFP)

Language spoken
Viridian Financial Group Limited
Ground Floor, Shop 8, 6 King St
Warners Bay, NSW 2282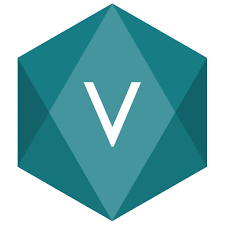 8:30am – 5:00pm

Monday – Thursday
In person

Phone

Video call
Viridian Advisory Pty Ltd
AFSL 476223