I am an experienced financial planner who believes that every person can benefit from talking with me. I love helping people set strategies for people that will provide significant benefits for them over the long term and then helping them track this and making changes as their situation evolves over time
My fees
I offer a free initial consultation for potential new clients.
Get in touch
My fees are based on the time that it takes to produce a detailed statement of advice, but if there is not value for the client then no advice will be provided. It is my obligation to improve your situation after all fees are taken into account
August 2023
Comment not provided
August 2023
So far everything has met my expectations. I cannot complain with anything.
August 2023
Professional and personable.
August 2023
Comment not provided
August 2023
Comment not provided
Adviser status

Gold

Rating

Number of reviews

7

First year providing advice

2014

Years of experience

9

Highest qualification

Bachelor of Business (Financial Planning)

Language spoken
Glow Wealth
55 Lindsay St
Perth, WA 6000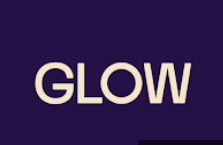 In person

Phone

Video call
Charter Financial Planning
AFSL 234665