Please call on 0412 004 665
I create wealth for successful high net worth professionals, wanting a great retirement.
I am recognised by Financial Standard as a Top50 Advisor & have been quoted in the Financial Review, Financial Standard and Money Management.
To create wealth:
Investing is tricky.
Also government rules & tax minimisation are an ever changing minefield.
Added to this, people don't have the time, interest & are often guided incorrectly by emotions. Making mistakes is costly, a cost most people cannot afford.
My solution is a process of:
1. Understanding your; situation, hopes, dreams, goals & what is important for you.
2. Providing personalised written strategies and investment recommendations, on how to create wealth to fund your goals.
3. Implementing the advice for you.
4. Provide an ongoing relationship where I provide advice to meet the changing economic & legislative and personal situations.
My advice follows 7 Wealth Creation principles:
Create exciting plans
Generate income
Minimise tax
Be efficient with debt (if applicable)
Invest wisely
Protect Assets
Create a legacy
As a client, you will:
Have peace of mind with complexity removed
Gain confidence with personalised strategies
Enjoy life & retirement
I also lead a team of Financial Advisors & Client Service Managers, who are passionate about helping people too. I have also developed a platform to help people achieve their goals, tasks & dreams, from a non-financial perspective as well. www.moredone.com.au
Insight
I have found over the past 25 years when providing financial advice, that most people are not aware of the opportunities they are missing out on & the risks they are exposed. I'm often asked, 'Is there anything else I could be doing'?
What we believe
We are passionate about Financial Advice as it is the intersection of two things that we love – helping people & creating financial strategies. A few of our beliefs are that we should;
Integrity creates trust and trust is the foundation of success.
Listen, be approachable & make it easy.
Share formulas for success to help others.
Only recommend strategies that we would do ourselves & for our families.
Be transparent & always call people back.
Complete forms (where possible) as our customer's time is valuable.
Advice should be in writing as we should be accountable.
Having great attention-to-detail so our customers don't need to.
Examples of what my clients say:
"I have known Roger since his commencement with BT & in that time I have found him to be a trustworthy, knowledgeable & a very reliable Adviser. Roger understands his clients requirements & acts in their best interest." Graydon Conde
Personal
Prior to Financial Planning I was fortunate to win State, National & World championships in sailing. We have two great children and live on the northern beaches.
I would love to assist so please connect on 0438 673 918.
My fees
I offer a free initial consultation for potential new clients.
Get in touch
I am passionate about ensuring our clients receive value that far outweighs the costs.
October 2023
I have found Roger to be an outstanding financial adviser for my needs. He is extremely knowledgeable, efficient and possesses a calm and approachable personality. Always contactable, open , patient and proactive in providing excellent advice when required. He follows up with regular reviews and any query (small or other) is always welcomed by him. Roger has no agenda other than to ensure his clients are comfortable with the strategy and if not he has no issue in working to ensure my risk appetite aligns. He is trustworthy and oozes integrity which is rare in the industry and I would so highly recommend him to anyone.
October 2023
Recently I retired from work and required advice with my superannuation under the Defined Benefit as I did not know what to do and how to manage my finances going forward.

Roger spent his time to explain and made it clear for me to understand to make the right choice. I find he is very knowledgeable and made sure I was comfortable with the option for me.

He is easily contactable and if I left him a voice message or email, he would respond without any delay.

I look forward to his continual support and advice.
September 2023
Roger has been advising us both on superannuation strategies for four years.

He takes the time to get to know his clients and their specific needs.

His knowledge of the industry is excellent.

We have found him to be very responsive and professional.

Roger is a good communicator, explaining the risks and rewards of investment strategies.

We would certainty recommended Roger to anyone looking for expert financial advice.
September 2023
Have been Roger client for over 10 years. This speaks by itself. Roger clearly explains all necessary steps to achieve my goals. He responds promptly to may emails or phone calls. Requests for meetings are promptly accommodated.
September 2023
My involvement with Roger in the Finance Industry goes back over 20 years where I have always found him to operate with integrity and a willingness to fully understand a client's requirements and strategy. He listens and does not force an unwanted strategy or unsuitable investment but is willing to offer alternative opportunities to support a clients goals.
Adviser status

Platinum

Rating

Number of reviews

45

First year providing advice

1999

Years of experience

24

Highest qualification

Language spoken
Viridian Financial Group Limited
Level 14, 1 Margaret St
Sydney, NSW 2000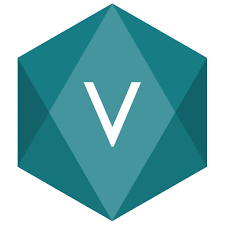 8:00am – 6:00pm

Monday – Friday
In person

Phone

Video call
Viridian Advisory Pty Ltd
AFSL 476223