My passion is helping people to achieve their personal and financial goals throughout their lives.
As a Financial Adviser, I have a deep discussion with my clients in order to develop strategies that are specifically tailored to meet their goals and objectives and provide high quality advice to clients at varying stages of life, whether they are wealth creators, transitioning to retirement or looking to enjoy retirement.
By taking a holistic approach with my clients, I provide advice on: investments, superannuation, maximising Centrelink benefits and assists clients with estate planning strategies. I then present the advice in a clear and simple to understand manner. Ultimately this will lead to my clients achieving their goals and objectives.
I have worked with Findex since 2010 and achieved the CERTIFIED FINANCIAL PLANNER® (CFP®) designation in 2017. This experience and qualification ensures my clients receive the highest quality advice.
My fees
I offer a free initial consultation for potential new clients.
Get in touch
February 2023
Jeremy has always been very clear with his explanations taking into account our personal data. He has been prompt with the satisfaction of our requests.
November 2022
Helpful and readily accessible.
November 2022
Focuses on the issues that affect me including any tax or benefits changes, recommends alternative strategies if warranted and indicates opportunities as they arise. He provides a broad spectrum of views on the market, where their research is indicating opportunities of weaknesses and includes these views into explaining the investment strategy being adopted within the managed fund.

I consider his views important because I do not live in Australia and having a domestic view is critical along with the managing of International portfolio diversity.
November 2022
Very happy with the service and personal touch that Jeremy gives us.
November 2022
Jeremy is knowledgeable when dealing with our financial needs over many years. Has a pleasant attitude. Jeremy's explanations are easy to understand.
Adviser status

Gold

Rating

Number of reviews

23

First year providing advice

2014

Years of experience

9

Highest qualifications

Graduate Diploma of Applied Finance

Certified Financial Planner (CFP)

Language spoken
Findex Advice Services Pty Ltd
Level 23, 91 King William St
Adelaide, SA 5000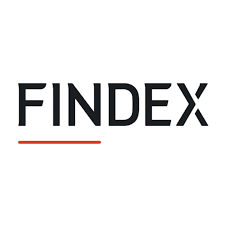 8:30am – 5:00pm

Monday – Friday
In person

Phone

Video call
Findex Advice Services Pty Ltd
AFSL 243253