As a financial adviser, I give people peace of mind they have made the right decisions with their money. I am passionate about providing advice to clients to give them choices in life, with the ultimate goal being to provide clients with financial freedom.
I truly understand my client's goal and objectives, and put in place a financial plan to ensure these goals are met. It is about providing the right advice at the right time, to maximise someone's wealth over time while taking an acceptable amount of risk. Using investment and tax strategies, I provides clients with a road map for their financial future, so they can feel confident their financial goals will be achieved.
Over the long term, I work with clients to create and protect wealth. When it comes to creating wealth, there are three key areas I focus on:
Using surplus cashflow to repay debt or to invest in assets
Strategies to save tax
Making sound investment decisions to ensure wealth grows over time at a pace faster than inflation
Once wealth is created and someone has retired, my job is to protect a client's wealth and to ensure their income needs are met in retirement.
Generally, I provide advice on:
Building wealth
Strategic & tax advice
Retirement planning
Superannuation
SMSF's
Investments
Financial & cashflow modelling
Clients and Experience
I have extensive experience in working with business owners and professionals who are approaching retirement or looking to accumulate wealth.
Many of my clients are High net worth individuals and retirees who require help with their investments, superannuation and cashflow needs.
I provides client peace of mind that all financial strategies are explored and implemented, and money is properly invested.
I truly believe anyone can benefit from receiving financial advice at each stage of their life. Also, people often need advice when they are going through a significant life event – be it divorce, receiving an inheritance, selling the family home or business – it is crucial to receive the right advice when these events occur.
Professional Background
I joined Findex in 2010 and have been helping clients since 2007 using a combination of technical and analytical skills developed through my wide experience and academic studies.
Bachelor of Commerce with a major in Accounting and Finance, University of Wollongong
Graduate Diploma of Applied Finance with a major in Financial Planning, Kaplan
CERTIFIED FINANCIAL PLANNER®
Member of the Financial Planning Association since 2010
Tax (financial) adviser registered with the Tax Practitioner Board
Board member of the Findex Investment Committee
Treasurer and Board member for Ronald McDonald House Charity Sydney.
I am a working mum who enjoys spending time with my family on the weekend.
My fees
I offer a free initial consultation for potential new clients.
Get in touch
February 2023
We've only been advised by Jo for just over two years and found her to be an exceptional adviser with your best interests at heart. Having been with one of the bigger banks for a number of years we found Jo to be refreshing and considered in the manner by which she has dealt with us. She has taken the time to understand where we are in life, what our immediate needs are and where we see ourselves in the future. My wife said it best 'I trust her to do the right thing by us'.
February 2023
Jo has looked after our financial needs for nearly 10 years as we neared retirement. In that period she has built an atmosphere of complete confidence in her ability to look after our financial needs. She seems to have a happy knack of anticipating our needs and queries. Obviously an indicator of expertise. In essence she has enhanced our retirement in a significant manner and we appreciate her very real contribution.
February 2023
Jo has been our adviser for many years and through various stages of career. She is an expert in the field and always on top of our investments, superannuation, trust management, insurance and more. Jo is a trusted adviser for our family estate and we are confident our money is properly invested.
February 2023
My wife and I met Jo about 10 years ago. We were both towards the beginning of our Superannuation Investment journey, having been with the usual work chosen schemes previously. Over the years, Jo has managed our Super and our investments as our priorities in life have changed (from dating, to marriage, to home ownership, property investment and setting up Wills, Trusts and Estates). We have always been impressed by Jo's transparency and honesty, realism and follow up. Best of all is the performance of our Super: through the mechanism Jo manages our Funds have far exceeded the index. We rate and recommend Jo without hesitation.
December 2022
I cannot speak too highly of Jo Potts, who has been my financial adviser for eight years. During that period she has worked diligently on my behalf and I regard appointing Jo to protect and grow my assets as one of the best decisions I have ever made. Jo is not only extremely knowledgeable and professional in her approach to wealth management, she is also a warm and engaging person with whom it is a genuine pleasure to interact. She has always responded promptly to any questions I have asked or requests I have made; moreover, I have become aware on more than a few occasions of the care and forethought that she devotes to safeguarding my interests. I recommend Jo without reservation to anyone who requires informed, reliable, and insightful financial advice.
Adviser status

Platinum

Rating

Number of reviews

10

First year providing advice

2011

Years of experience

12

Highest qualifications

Graduate Diploma of Applied Finance (Financial Planning)

Certified Financial Planner (CFP)

Language spoken
Findex Advice Services Pty Ltd
Level 24, 1 O'Connell St
Sydney, NSW 2000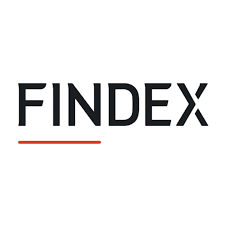 9:00am – 6:00pm

Monday – Friday
In person

Phone

Video call
Findex Advice Services Pty Ltd
AFSL 243253