With the right adviser you can have peace of mind and security that you are working with a professional that can assist you to work towards your life goals.
Mari is: 1. A professional in the field. 2. Values relationships and respects your core values. 3. Considers the big picture - what does success look like to you. 4. Avoids unnecessary jargon so that you can smart Financial Planning decisions. 5. Understanding and compassionate.
My fees
I offer a free initial consultation for potential new clients.
Get in touch
Initial appointment is at our cost and is obligation free.
August 2023
when i have had to ask Mari Bingham to help me with anything i need to know, help has always been there. Very grateful for her help.
August 2023
Mari has given me peace of mind that my financials are in safe hands at a time when I needed it most. When i need help or reassurance she is quick to get back to me with information and feedback that is easy to understand and explains it to me in a simple language. i would definitely recommend anyone to engage Mari with their financial welfare. we have a lovely friendship which I look forward to when we have appointments to just chat about general life as well as financials. I feel like she takes a real interest in me personally as well as professionally.
August 2023
Always easy to get an appointment and always given a nice welcome. Takes an interest in my life. is able to explain my financial situation in a precise but easy way. Always happy to advise and help.
August 2023
Mrs. Bingham has always been extremely helpful in all areas of our retirement. Our ongoing appointments and updates have been knowledgeable and easy to understand.
August 2023
Great to work with explains everything so you can understand. Very quick to respond to any question you have.
Adviser status

Silver

Rating

Number of reviews

8

First year providing advice

2010

Years of experience

13

Highest qualification

Graduate Certificate in Financial Planning

Language spoken
Findex Advice Services Pty Ltd
35 Oldaker Street
Devonport, TAS 7310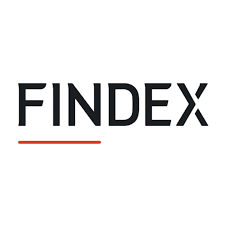 8:30am – 5:00pm

Tuesday – Thursday
In person

Phone

Video call
Findex Advice Services Pty Ltd
AFSL 243253