July 2023
Although relatively new to us Mr Moston has shown to be a professional adviser who takes the time to outline the ongoing program he has for our

ongoing financial needs so that we are comfortable with such.

He explains the financial market we are exposed to and what are the best arrangements we should engage in to ensure our financial future in a manner that is very clear and precise.

He is very articulate and has a good sense of humour in dealing with our particular situation
June 2023
Comment not provided
June 2023
Craig Moston has been my Financial Planning Adviser for a very long time going back to 2012 when he first consulted with me with the aim of setting up a Financial Planning Agreement for me to follow and annually review with him right through until my retirement from full time employment in 2016. Craig is highly qualified in his field of finance expertise and his long term experience of financial planning and all matters pertaining to superannuation and is one of the reasons why I've wanted to maintain consults with Craig all this length of time. A more important reason from my own personal perspective is that Craig is able to 'explain' things simplistically concerning superannuation that I wouldn't ordinarily grasp from many others! Craig continues to assist me via our once a year catch up meetings and I do know that if I needed extra assistance during the year he is there to contact and I appreciate that so very much.
June 2023
Craig is relatively new to Invest Blue having come across from KRA. He has taken a while to find his feet but on the whole, his performance has been good!
June 2023
Very. Contactable Good advice
Invest Blue Pty Ltd
Level 12, 8 Exhibition St
Melbourne, VIC 3000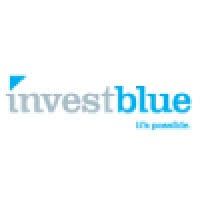 Adviser status

Gold

Rating

Number of reviews

6

First year providing advice

2007

Years of experience

16

Highest qualifications

Graduate Diploma of Financial Planning

Graduate Diploma of Applied Finance and Investment

Language spoken
My fees
I offer a free initial consultation for potential new clients.
Get in touch
Amp Financial Planning Pty Ltd
AFSL 232706