We find that it is not unusual for business owners and busy professionals to lose control of their financial situation, missing out on opportunities to do more with their money and investments.
At Echelon Wealth Management, we can help unravel the many complexities and help you on the road to "making more possible".
Book a free 20-minute "Ask me Anything" call to check us out...
My fees
I offer a free initial consultation for potential new clients.
Get in touch
November 2023
I have been using Rob for over 25 years and his advice and guidance has been invaluable... he has helped us immensely to meeting our financial goals both professionally and personally and having set ourselves, the peace of mind our affairs are in place for the future. I recommend him and his teams' services very highly.
October 2023
I wish I'd spoken to him years before and taken his advice, which has uniformly been excellent both strategically on the long term retirement plan and tactically along the way, to achieving shorter term goals. His administration of our SMSF has additionally been first class with all record keeping and compliance issues taken care of, such that it all just seems to happen. If we'd done all that much earlier we could have been sailing the high seas in our 50's instead of our 60's! Do yourselves a favour and talk to Rob years before you think you need to. In your 30's, 40's or 50's, not just in your 60's.
September 2021
Robert was fantastic at helping me through a complex SMSF structure for a property investment (a LRBA and a property trust). I found his explanations of each part along the way and how they connect together quite clear. He knew what was important to consider and how to meet the legal requirements. He turned the setup process from stressful to simple.
Adviser status

Gold

Rating

Number of reviews

3

First year providing advice

1986

Years of experience

37

Highest qualifications

Graduate Certificate in Self Managed Superannuation Funds

Graduate Diploma of Financial Planning

Certified Financial Planner (CFP)

Language spoken
Echelon Wealth Management Pty Ltd
Level 1, Mechanics Institute, 202 Hannan Street
Kalgoorlie, WA 6430 13 Douglas St
Fremantle, WA 6160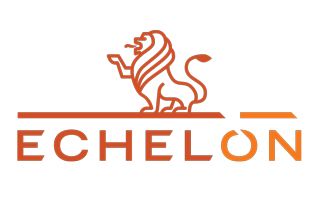 9:00am – 4:30pm

Monday – Friday
Echelon Wealth Management Pty Ltd
AFSL 327250