We are about protecting and enhancing your lifestyle, your income and your wealth.
Our strategic values are:
Protect your assets and income.
Preserve your capital.
Enhance your income.
Build your financial and lifestyle success.
Affect estate planning success.
I am John Cunningham, Director of MoonCunningham Chartered Accountants.
|Partnering your future direction|
My fees
I offer a free initial consultation for potential new clients.
Get in touch
July 2016
John has looked after our personal amd business interesst for many years. John has at all times demonstrated a genuine interest in our matters and has provided sound financial advice in a friendly,personal and straightforward manner. John has our utmost trust and appreciation for his interst in our matters.
July 2016
John has always given sound and sensibile advice when required, he always has time for us and is quick to advise on changes lie ahead.
June 2016
John is available & responsive. He's pro-active about getting stuff happening without being too intrusive. Happy to recommend him and MC team
June 2016
John has been my adviser for many years and I trust his advice in all my financial personal and business matters. He always makes it easy for me to understand and make the right financial decisions.
June 2016
Being a man of few words doesn't mean i done have a great deal too say above the services that Moon Cunningham provide it's clients, which after being a client for over 10 years are the best I've had the pleasure of experiencing from an accounting firm. One the best thing about MC is that it doesn't matter who answers the phone & if you can't get to speck to John for whatever reason your issue will be dealt with that day by somebody with-in the firm. Keep up the great work.
Adviser status

Gold

Rating

Number of reviews

5

First year providing advice

1999

Years of experience

23

Highest qualifications

Bachelor of Laws

Bachelor of Business

Language spoken
MoonCunningham
6-10 Tooronga Terrace
Beverly Hills, NSW 2209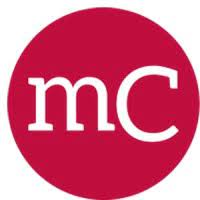 Libertas Financial Planning Pty Ltd
AFSL 429718